For video game lovers, you must be quite familiar with Twitch, the world's well-known online video gaming streaming platform. On Twitch, you can discover lots of professional live streaming to learn gaming skills, or even go broadcast to share your gaming moments with others instantly. However, when Twitch pays high attention to copyright protection, you can't add any protected music such as Spotify songs as the background tunes as it is against Twitch's copyright policies.
So how to play Spotify on Twitch to make your live streaming more attractive? This is what this article will focus on fixing. Now, keep reading and learn how to play Spotify on Twitch without getting copyrighted immediately.
Can You Play Spotify Music on Twitch
Yes, you can play Spotify music on Twitch as long as the Spotify songs are copyright-free. These include songs owned by you, songs you've licensed to, and those provided through "Soundtrack by Twitch". If you play those copyright-protected songs without permission from the owners in advance, you will be accused of breaking the copyright law unexpectedly. So before playing Spotify on Twitch, make sure you have been granted permission to play the songs or you can claim your ownership of the resources.
Note:
It should be noted that even if you have subscribed to Spotify Premium, it doesn't mean you own any Spotify songs or can play them on Twitch. You are only allowed to listen to Spotify music. You will still break the copyright law if you play Spotify on Twitch before getting permission from the original owners.
What Music Can You Play on Twitch in 2023
Since Twitch has limited users to play only those copyrighted Spotify songs on the platform, you can play copyright-free songs. In the following, you can get some copyright-free music to play on Twitch without worrying about breaking the copyright law:
On Twitch itself: Twitch has Soundtrack (which was known as Twitch Music Library before), which provides some free music to directly play on the platform without breaking copyright law at all.
Some royalty-free libraries: On Spotify, you can find some music libraries that mainly provide music resources that are completely royalty-free. You can convert these Spotify songs to MP3 and stream them on Twitch.
Plugins and apps: Some apps and plugins such as Pretzel and Soundstripe can help you add those copyright-free songs to your playlist and stream directly. You can add them to your Twitch live streams without worrying about breaking copyright rules.
The songs you have been granted by the creators: If you have asked for permission from the creators in advance before playing on Twitch, you can play them in your live streaming on Twitch.
Your own songs: If the songs are created by yourself, you can use them whenever you do a live streaming on Twitch.
Can I Play Copyrighted Spotify Songs
Twitch strictly protects copyrighted content. So if you are going to play Spotify songs that are copyrighted, you have to make sure that:
You are the owner of these resources;
or you have been permitted to play them in advance.
Otherwise, you are breaking Twitch's copyright policies and may face certain punishments.
What Happens if I Stream Copyrighted Music Without Permission
However, if you play copyrighted music on Twitch, this will violate Twitch's policies. As a result, Twitch will first issue a warning to you. Then, your Twitch live streams will be suspended, muted, or removed. And after three violations, your account will be banned. So to avoid such losses, make sure you never use copyrighted music without permission.
How do I Legally Use Copyrighted Music on Twitch
To use copyrighted music on Twitch, make sure that you have been granted full access to it by purchasing resources or getting permission from the original creators. Besides, you need to pay attention to that before getting permission to use music, you can't even sing the song while doing live streams on Twitch, which can also be regarded as copyright-breaking behavior.
How to Play Spotify Music on Twitch via OBS Studio
When you have collected some copyright-free Spotify songs to play on Twitch, you can use OBS Studio to combine them with Twitch which ensures high-quality broadcasting live streaming. Here are the detailed steps showing you how to play copyright-free Spotify songs on Twitch by adding the songs to OBS first.
Step 1. Firstly, open OBS and click "+" in "Sources" to choose "Windows Capture".
Step 2. Change the window's name to Spotify for better remembering, click "OK" and then select the Window source as "Spotify.exe".
Note:
Make sure that Spotify is running on your computer or you may fail to find the Spotify option here to select.
Step 3. When you have resized the Spotify window, press and hold "Alt" on the keyboard to drag its outline to crop the window. Then release it to the place for putting the window on.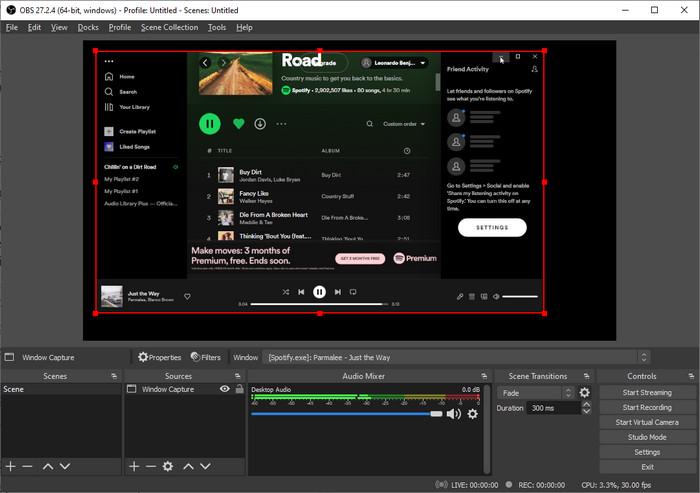 Step 4. Next, when you are doing live streaming on Twitch, play the copyright-free Spotify songs from this window to add them as background music directly.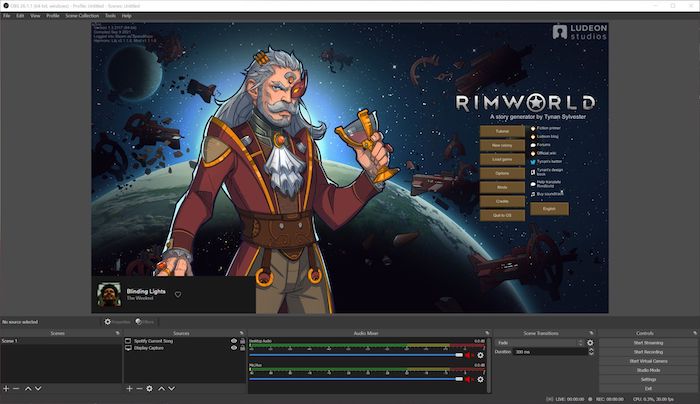 How to Play Spotify Music for Twitch Live Streaming
Except for using OBS to play Spotify on Twitch, you can also download copyright-free songs from Spotify to MP3 first, and then use VLC to play them while doing live streams on Twitch. To process this, MuConvert Spotify Music Converter is the best Spotify converter to help you bypass Spotify DRM and save copyright-free Spotify music as MP3 or other popular formats offline at the best 320Kbps quality. Apart from copyright-free songs, this powerful app can download Spotify playlists to MP3 for you regardless of your subscription plan.
Key Features of MuConvert Spotify Music Converter
Powerful Spotify downloader – download any copyright-free music or podcast from Spotify onto your local devices without DRM for flexible playback while doing live streams on Twitch.
Incredible download speed & batch download – offer 35X faster download speed and batch downloads to save your time in downloading copyright-free Spotify Music offline.
Flexible output choices – downloaded songs can be saved as MP3, M4A, WAV, FLAC, AIFF and ALAC to play with any music player as you need.
Lossless conversion quality – the bitrate of up to 320 kbps delivers superior streaming experiences to your audience and brings your Twitch streams to the next level.
Auto-classification feature – select a tag and the software can automatically put Spotify downloads of the same categories to different folders for you by default.
Flexible control of the music downloading process – you can take full control of the Spotify Music downloading process with the newly added pausing feature at any time you want.
How to Play Spotify Music with VLC
Step 1. Download and Install MuConvert Spotify Music Converter
Click on the button below to download and install the converter to your Windows/Mac. You just need to follow the very easy process and the software can be well set up on your computer.
Step 2. Log into the Built-in Spotify Web Player
After the installment, you can log in to your Spotify account on the converter's built-in Spotify web player. Whether you're a free user or a Spotify subscriber, after logging in, you can download songs for free from the converter.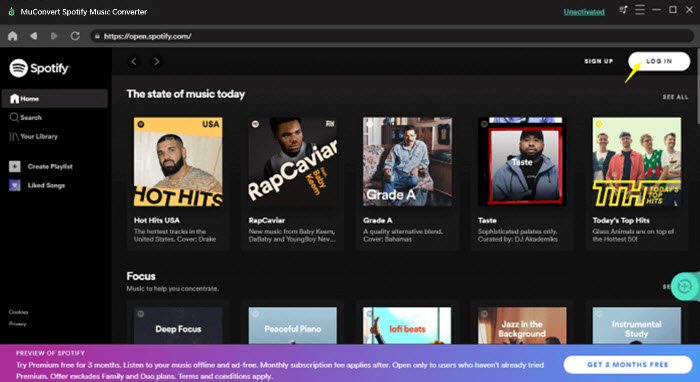 Step 3. Select Copyright-free Spotify Playlists to Convert
You can download any copyright-free Spotify playlist you want by simply dragging and dropping the songs to the green "+" on the lower right. You can also click on the "+" button directly to analyze the entire playlist for conversion.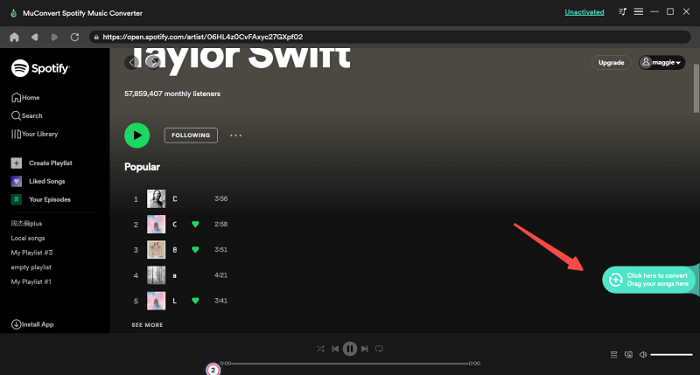 Step 4. Choose Output Formats (Optional)
You can change the output formats before the conversion starts. MP3 is recommended because it is supported by almost all media players.
If you want more changes in sample rate or bitrate, you can go to Menu (the "≡" on the upper left of the home page) -> Preference -> General/Advanced.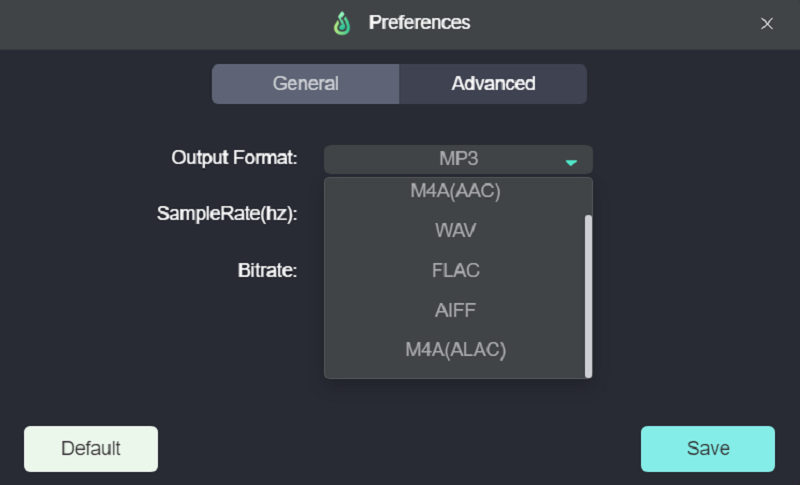 Step 5. Convert Copyright-free Spotify Music
After setting the output parameters, click on the green "Convert All" on the lower right and the app will download all the selected copyrighted Spotify songs in one go at a 35X speed.
To locate the downloaded copyright-free Spotify MP3 songs on your PC, just navigate to the "Finished" page -> "View Output File".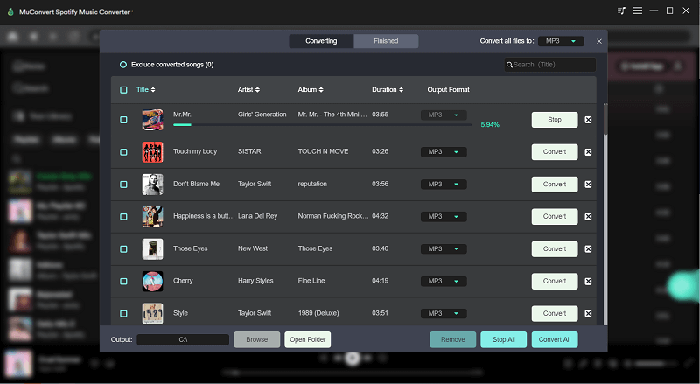 Step 6. Play Copyright-free Spotify Music on Twitch Using VLC
Launch the VLC media player and create a new playlist with the copyright-free Spotify music you just downloaded. Then, go to OBS and click on the plus in the lower left. Select "VLC Video Source" and set it up so that Twitch can play the music from your VLC playlist while streaming.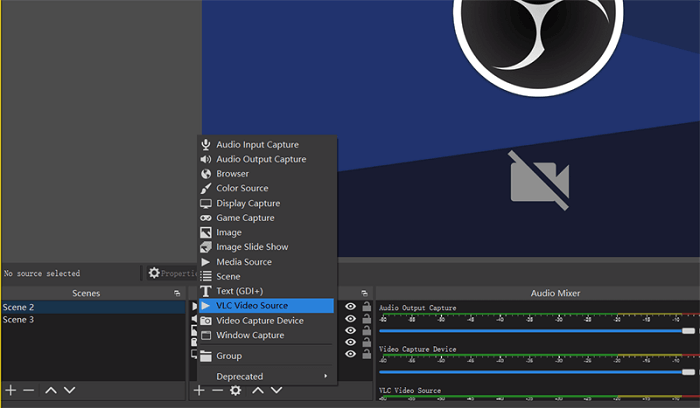 FAQs About Playing Spotify When Streaming on Twitch
Q1: How do I play music while streaming Twitch on an Xbox?
You can play music in the background using Xbox which doing live streams on Twitch. Here are the steps:
Step 1. You need to turn on your Xbox game console in the Microsoft Store first.
Step 2. Then install Spotify to the game console and open it to play the copyright-free music while you are getting ready to play games.
Step 3. Start live streaming on Twitch while gaming on Xbox. You can get Spotify played in the background on Xbox at the same time.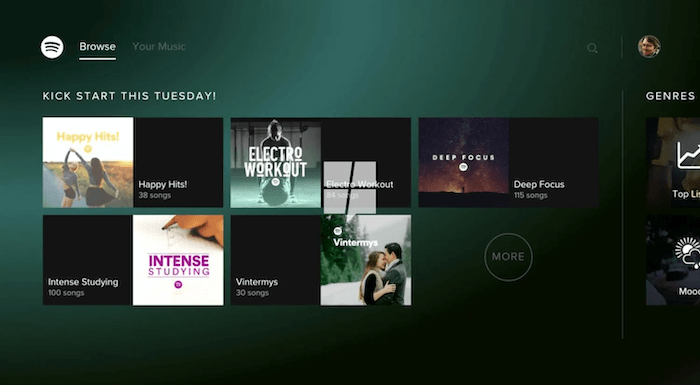 Q2: How do you get a license to play copyrighted music on Twitch?
You will need to contact the music owners before using the music for streaming on Twitch. However, this can be a bit time-wasting and complicated as you may need to sign a contract with the creators to avoid some conflicts. If you consider it too complex to do so, just find those copyright-free Spotify playlists and download them with Spotify playlist downloaders to play while streaming on Twitch to save your time and effort.
Q3. How can I make VLC video source on OBS when connecting Spotify Music to Twitch?
To make VLC Video Source on OBS, you simply need to click on the plus in the lower left and select the option. However, if you can't find the option, it's probably because the installed VLC version is not compatible with your Windows.
If your computer system is 32-bit, you'll need to install the 32-bit version of VLC. If it's 64-bit, install the 64-bit one instead. Note that if you download VLC from their official website, the default download will be the 32-bit version, so you should manually choose "Windows 64bit" from the dropdown menu if you have a 64-bit system. If you are not sure your computer is in 32 or 64 bits, you can check it by pressing Windows + R, then typing "dxdiag" and tapping "Enter".
Conclusion
Playing music during your Twitch streaming can greatly enhance the appeal of your channel. However, unapproved use of copyrighted music may result in your videos being deleted or, worse still, your account being banned. So before streaming on Twitch with Spotify Music played in the background, you need to make sure the songs are copyright-free to avoid some unexpected conflicts. And to play copyright-free Spotify on Twitch, MuConvert Spotify Music Converter can bring you the simplest help. Now, install it and have a try!
Convert Spotify Music to MP3 in 320kbps
Drag and drop to convert Spotify songs, albums, playlists, and podcasts to MP3 easily.