Comprehensive Guide to Use and Play Spotify on PS4
PlayStation devices are the playground for players to play games, watch movies, stream TV episodes, and listen to music. It's more than a gaming box, but is a full entertainment magic pandora's box. Now, you can connect your Spotify account to PlayStation 4 and enjoy beautiful tunes while playing games. This post is a comprehensive guide for you to learn how to set up and play Spotify Music on PS4.
Part 1. How to Set Up Spotify on PS4
Directly enter your account details – email address and password.

Launch the Spotify app on your phone/tablet, go to Spotify Connect and hook up your PS4.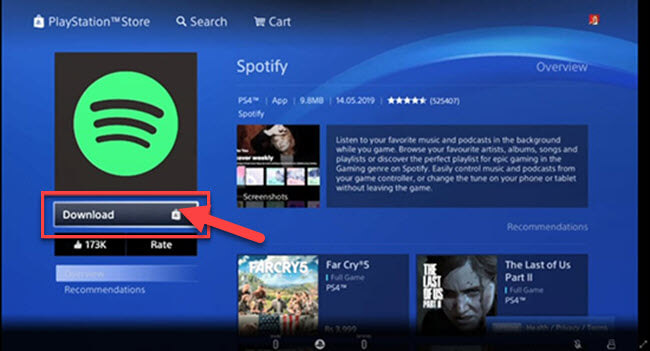 Part 2. How to Play Spotify on PS4 While Gaming
After you finish the setup in Part 2, now we can see how to play and listen to Spotify music when you're diving into the virtual world.
This feature works on PlayStation 4 and 5, but is unavailable on PS3. You can also turn off the in-game background music to immerse yourself into your ideal world along with your favorite melody.
STEP 1. Long press the PS button on the controller to pop up the Quick Menu.
STEP 2. Choose the Music option.
STEP 3. Select Spotify to open the app. You can adjust the volume, skip to the next song, or play/pause the music here as you wish.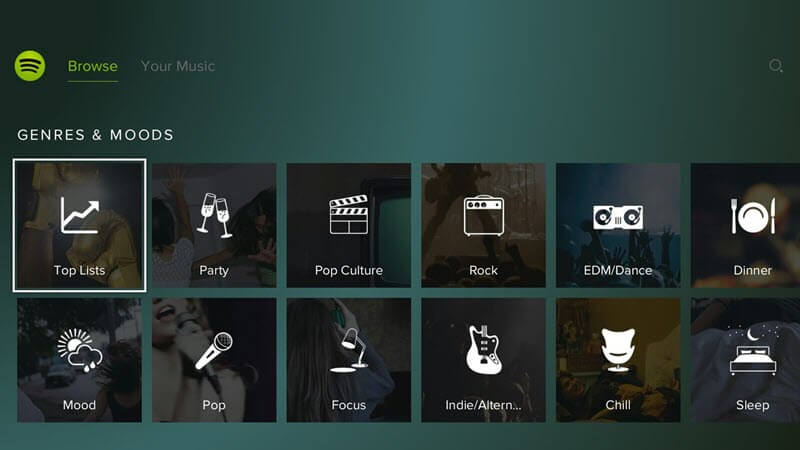 Part 3. Bonus: Play Spotify on PS4 Offline Without Premium
If you had Spotify Premium, you would probably be frustrated that you cannot download Spotify music for offline playback on your PlayStation 4. Spotify actually doesn't enable the download feature for PlayStation devices, be you have Spotify Premium or not. But, it's too early to give up.
Support to decrypt and download songs from Spotify without Premium.

Enable users to digitize Spotify music to popular audio formats like MP3, M4A, FLAC, and WAV.

Can keep the high-quality as good as the original track in up to 320kbps.

Support to download multiple songs and the entire playlist/album/podcast at a time.

Allow instant access with its in-built Spotify Music web player to easily and quickly fetch tracks.

Can save and edit ID3 tags and metadata information for better management.

Enable hardware acceleration to speed up the whole decoding process up to 5X faster.
MuConvert Spotify Music Converter has an easy-to-go interface and the operation is totally as simple as the following steps show.
Click the Download button above and follow the on-screen instructions to finish the setup. When launching the program for the first time, you'll see the tutorial. Please click Open Spotify Music web player to continue. Then, sign in with your Spotify account.
Note that you don't need to subscribe to Spotify Premium to use MuConvert.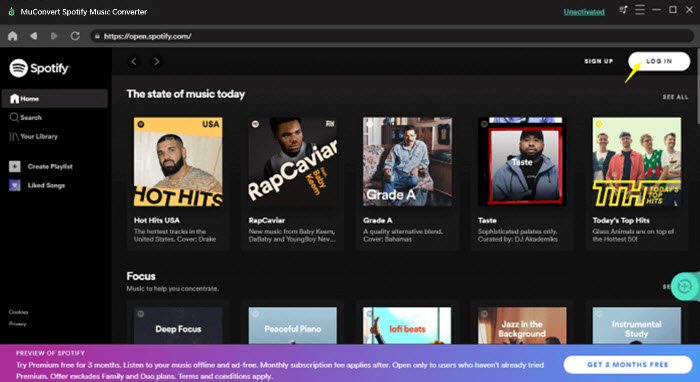 STEP 2. Select Tracks to Download
You'd like to switch the default output folder to your external SSD/HHD/hard drive. Then, you want to enter a playlist or album to locate the song you want to download. There are two download methods available.
To download a single song, drag the song to the Green Floating button.

To download the entire playlist/album, directly click the Green Floating button.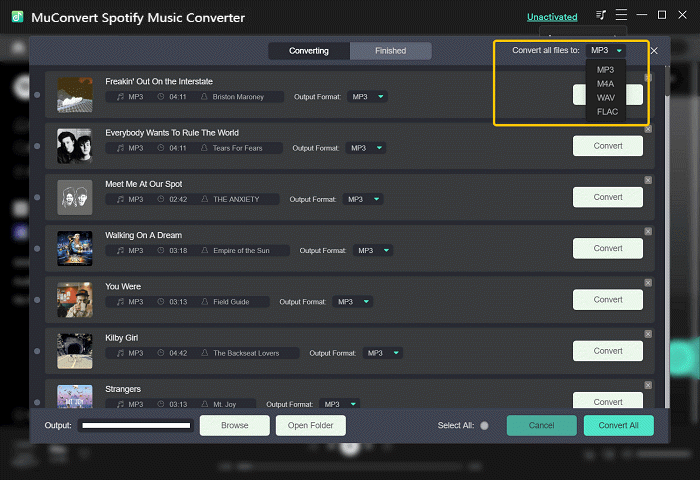 STEP 3. Download Spotify Music
When this
best Spotify ripper
successfully fetches the songs, you can see the feeds listed on the screen. Please decide which format to output. Then, select songs and click /Convert All to download Spotify music.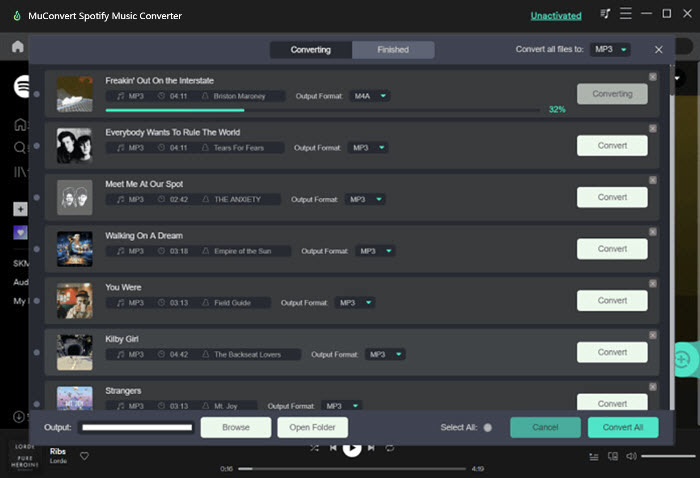 Now, the songs are downloaded and saved to your external SSD/HHD/hard drive. You can connect it to your PlayStation 4 and enjoy offline Spotify tracks for free.
Part 4. How to Fix Spotify on PS4 Not Working
There are some unavoidable nuisances when it comes to using PlayStation devices with third-party apps. Many PS4 players are expressing their complaints about using the Spotify app on PlayStation 4. I check out on forums and there are some common problems including:
Error saying that Spotify was already installed on the device.

Cannot connect to the server.

Spotify doesn't launch.

Cannot play Spotify music with no response

…
There are many possible causes of these errors. You may learn the reasons before going any further.
The server may be having issues right at the moment.

Bad internet connectivity.

incompatible problems.

Outdated PlayStation system software.

The database is having errors right now.

..
These are the most possible causes. To fix the Spotify app not working on PlayStation 4 problem, you may try the following workarounds to resolve it.
Update your PlayStation Software to the latest.

Close the Spotify app and restart it.

Reboot your PS4 to exclude temporary glitches.

Unlink Spotify in Account Management and reconnect to it later.

Restart your router to refresh your internet connectivity.

Unplug the external HDD and reinstall the Spotify app.

Keep PS4 off and press the Power button until the second beep to enter Safe Mode. Select Rebuild database and restart the console.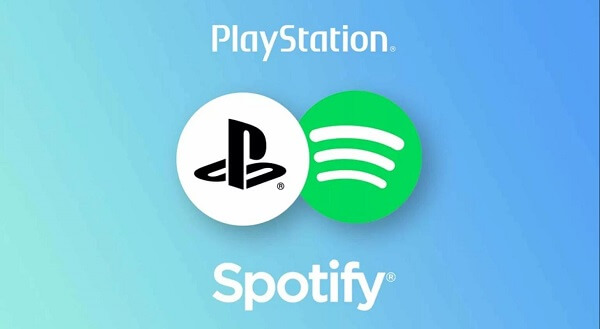 MuConvert users will never run into the problems above. Also, MuConvert Spotify Music Converter can download Spotify music directly to an SD card or USB stick. Those downloads are DRM-free and unprotected to share and transfer freely.