Convert Spotify to MP3: 6 Best Ways Recommended in 2022
As the largest music streaming platform in the world, Spotify provides abundant of songs for people to enjoy the digital life. However, the downside of Spotify should be its DRM encryption added on the songs - resulting in the failure of listening Spotify songs outside the app or web player offline.
Nevertheless, there still has method to unlock the songs and convert Spotify to MP3, even without subscribing to Spotify Premium. The magical tool that can assist you is Spotify Music Converter, who is able to remove DRM protection from Spotify songs and convert them to MP3 with high audio quality within clicks. In this post, the best one will be recommended to you. Let's check.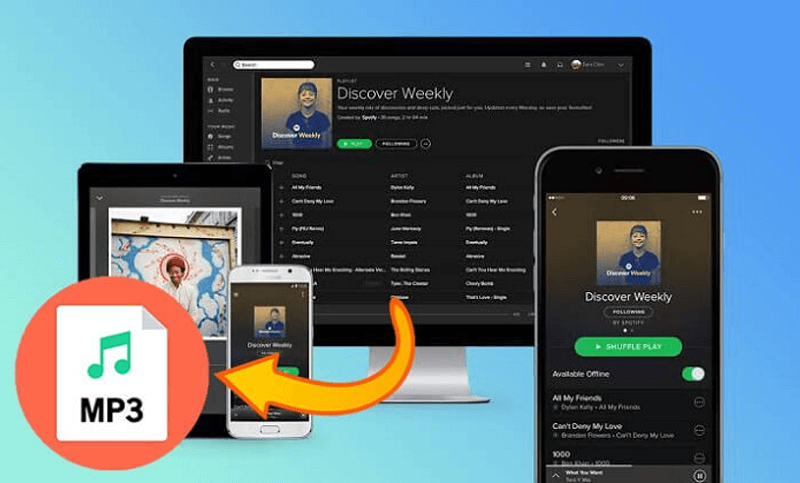 How to Choose the Best Spotify to MP3 Converter
Before introducing you to the best Spotify Music Converter, you may wonder what the criteria is to select the best one. Based on our investigation and program testing experience, we concluded the following qualifications that the best Spotify to MP3 converter should process.
Lossless Output Audio Quality
To ensure the best offline Spotify music streaming, people would value the quality of the converted Spotify songs. Therefore, they consider having the converter that can resolve the Spotify songs conversion without quality loss.
Selectable Output Formats
By converting Spotify songs to selectable mainstream formats is able to ensure the playback on all devices regardless of the format incompatibility.
To work with a new third-party program, people highly value the security. The Spotify converter that is ads-free and requires no bundled software installed guarantees higher device safety.
When the Spotify Music Converter is developed with swift performance, people save much time in waiting for the songs conversion and prevent from time-wasting works.
Based on all these fundamental qualifications that the best Spotify Music Converter could process, we select MuConvert Spotify Music Converter, a brilliant Spotify music converting program to get the Spotify songs and playlists out of DRM protection effortlessly.
How to Convert Spotify to MP3 on Windows/Mac
With the intuitive main feed and embedded Spotify web player, the program facilitates the easy manipulation in converting Spotify to MP3. MuConvert Spotify Music Converter also has the following amazing features:
User-friendly experience:provided with the easy UI to facilitate convert Spotify songs to audio files with ease.
5X faster speed: offers 5X faster converting speed to get Spotify songs converted within seconds.
Batch conversion:process multiple songs conversion at once to be time-saving.
Several useful formats:provides common format options such as MO3, M4A, FLAC, and WAV to encode Spotify songs.
Keep metadata:save the music metadata and ID3 tags of Spotify songs to facilitate convenient offline songs management.
Retain lossless quality: convert Spotify songs and playlists to lossless audio files for ensuring the same high-quality offline streaming.
In the following, we will guide you through the tutorial on using MuConvert to convert Spotify playlist to MP3 in one-shot.
Step 1. Free Download MuConvert Spotify Music Converter
First, please click on the provided Free Download button to install MuConvert Spotify Music Converter to Windows or Mac computer. It provides the free trial, so people is recommended to freely try the experience the Spotify Music Converter before making a purchase.
Step 2. Login Spotify Web Player
After launching MuConvert Spotify Music Converter and enter its main feed, you will access the built-in Spotify web player. Please login your Spotify account by clicking on the Login button on the top right corner.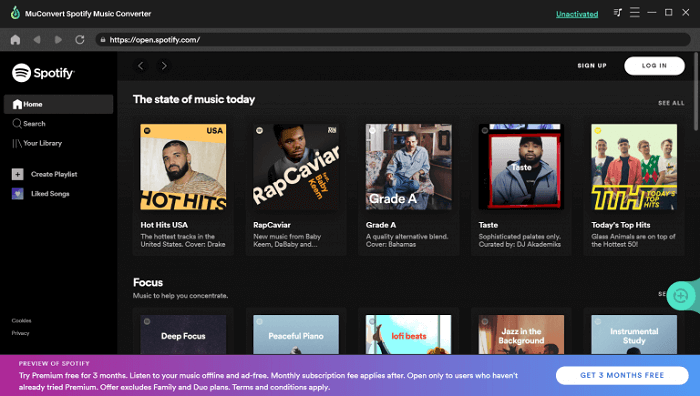 Step 3. Analyze Spotify Playlist and Select Songs
Start the conversion process now! Please open a Spotify playlist or album you are about to convert to MP3. Subsequently, click on the green plus icon floating on the right side of the converter, and MuConvert Spotify Music Converter will initiate the Spotify playlist analysis process right away. When the playlist is analyzed, you can select the songs for conversion.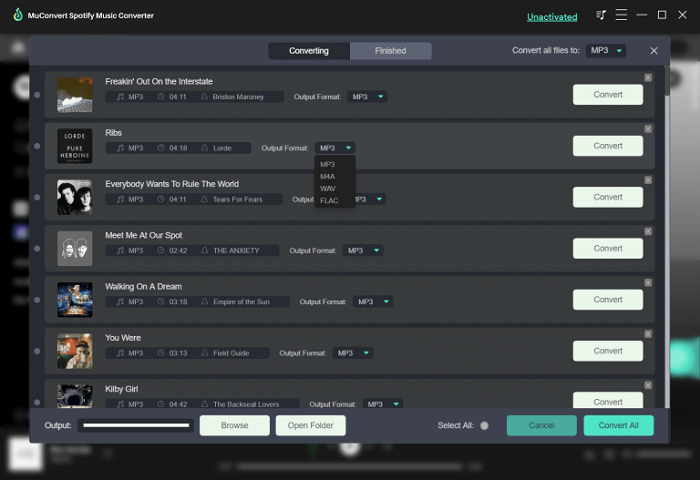 Step 4. Select MP3 Output Format
Please navigate to the top right format selection drop-down menu for selecting MP3 as the output format to convert the Spotify playlist to. People can also go to Menu >> Preferences >> Advanced for adjusting the Sample Rate and Bitrate for encoding the output Spotify songs.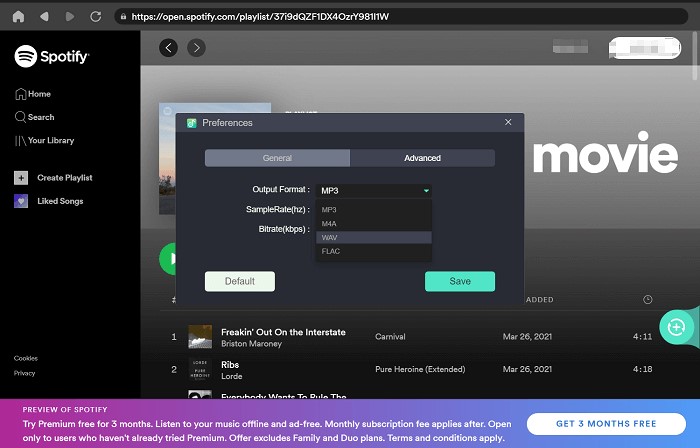 Step 5. Convert Spotify to MP3
Eventually, you just need to tap the Convert All button for converting Spotify songs to MP3. Just a while, the songs will all be saved in MP3 audio files locally. You can access the folder by clicking on the View Output File button.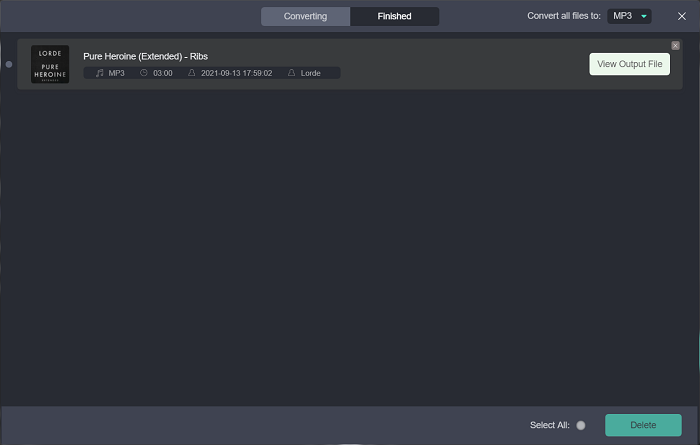 Easy, right? Also equipped with the responsive support team, MuConvert Spotify Music Converter ensures the best service to convert Spotify songs. So, when you run into any troubles while converting Spotify songs with MuConvert, you can reach the support team to help you out.
How to Convert Spotify Songs to MP3 with Freeware
AllToMP3 is an open-source software that enables users to download and save MP3 from Spotify. This free Spotify to MP3 converter is a desktop application available for Windows, Mac, and Linux. Moreover, it can keep ID3 tags, album art, and even lyrics. However,  AllToMP3 provides an unstable real-time conversion that could make your computer hung up and the software sometimes crashes before downloading. Below are the steps to convert Spotify to MP3 with AllToMP3:
Step 1. Download and install AllToMP3 Spotify to MP3 converter to your device.
Step 2. Open the Spotify Web Player or Spotify desktop or mobile app, and browse the music or playlists that you want to convert to MP3.
Step 3. Copy the URL of the music and paste it into AllToMP3 Spotify MP3 converter. Then press Enter, and it will start to convert Spotify to MP3.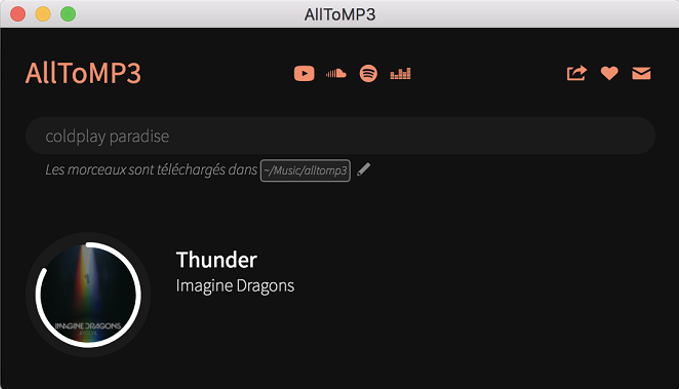 Converting Spotify to MP3 via Browser Extension
This web music downloader is a completely free extension for Google Chrome Browser, which allows you to download your favorite music from Spotify and Deezer, so you can use it to get Spotify MP3 downloads. With this extension, you can save high-quality music in one click and in just a few seconds. However, using this browser extension to download Spotify to MP3 will make the sound quality loss heavily, as the maximum output quality is 128kbps. Worse, as the extension depends heavily on the network status, it is unstable and crashes often.
Step 1. Click 'More Tools' option at the menu bar of the Chrome web browser. And then choose the 'Extensions' button.
Step 2. Search Spotify & Deezer Music Downloader in the Search extensions bar. Once showed up, please click the 'Add to Chrome' tab to add it to your Chrome.
Step 3. After installation, once you click the Spotify Downloader Chrome extension, it will navigate to the Spotify Web Player. You just need to log in to your Spotify account and choose Spotify playlists to download to MP3.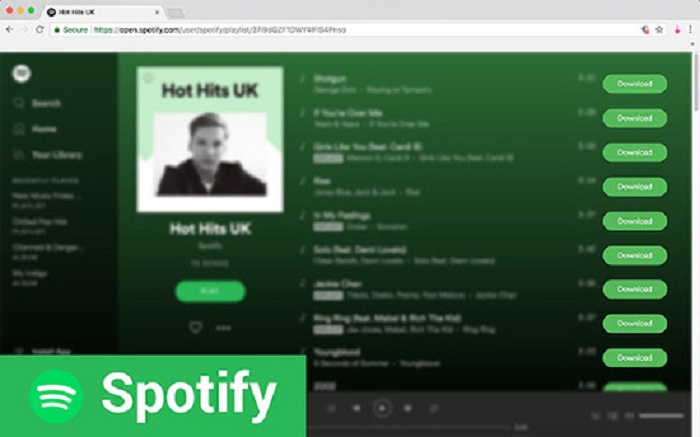 How to Convert Spotify Music to MP3 Online
Soundiiz is a playlist converter for several music streaming sites such as Deezer, Apple Music, SoundCloud, YouTube, Qobuz, Spotify, Napster, Tidal, Discogs, as well as others. It is the most complete online tool to manage your music library between multiple services, which offers a simple way to import and export playlists and favorites tracks, artists, and albums. So how to use it? Learn Step by Step as below:
Step 1: Enter the homepage of Soundiiz, and click the "start now" button in the middle. Then log in to your account.
Step 2: After logging in, the website will analyze and load all your playlists, albums, artist and tracks automatically. Choose the origin platform in the left panel of the interface, then connect it to the website.
Step 3: Click on the "..." button at the end of the playlist, and hit "convert to" tab. Select the destination platform in the pop-up window, and then connect it to Soundiiz.
Step 4: Wait for a few seconds, the music from origin platform will be transferred to the destination platform.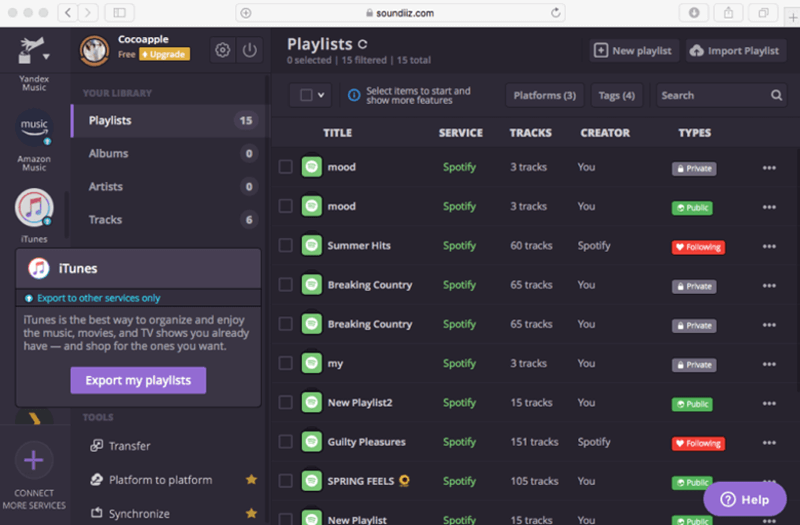 What about Recording Spotify to MP3
Another reliable way to convert Spotify to MP3 songs is to record the songs and save the audio recordings in MP3 format. For this purpose, you can try the industry-leading program, FonePaw Screen Reocrder.
Overview Features of FonePaw Screen Reocrder:
High quality recording outputs
Various output formats to save audio recordings
Effortless recording process
Sound check feature
Scheduled recording setting


Now, let's see how to use FonePaw Screen Recorder to record Spotify to MP3.
Step 1. Open FonePaw Screen Recorder and go to Audio Recorder on the main feed.
Step 2. Check the volume of your system sound. It is recommended to turn off microphone for avoiding unnecessary noise.
Step 3. Go to Settings >> Output to select MP3 as the output format.
Step 4. Play the Spotify songs and initiate the recording meanwhile.
Step 5. End the recording when Spotify song stops playing.
Step 6. Save the Spotify song recording.

Bonus Tip: How to Convert Spotify to MP3 on Android/iPhone
Despite the Spotify Music Converter for Windows and Mac, some people are also seeking the workable tool to convert Spotify to MP3 on Android or iPhone. Unexpectedly, there provides none of such programs that can work to convert Spotify songs on portable devices. Therefore, it is recommended for you to download Spotify songs on desktops, subsequently, utilizing the USB cables for transferring the MP3 Spotify songs to Android or iPhone devices for flexible playback offline.
FAQs about Downloading Spotify Songs
Here, we also collect some frequently asked questions surrounding the topic of downloading Spotify songs. Go through them if you have the same confusions.
1. Do you need Spotify Premium to download Spotify Songs?
Spotify Music Converter such as MuConvert requires people to login the Spotify account. However, it is not required to upgrade the account to Spotify Premium for processing the Spotify songs downloading process. Even the free account is supported by MuConvert Spotify Music Converter, and people can still convert Spotify songs to offline MP3 audio files without subscribing to the Spotify Premium plans.
2. Can you burn music onto a CD from Spotify?
As mentioned, Spotify songs are encrypted with DRM protection. Therefore, people are not allowed to burn Spotify songs to CD as collection. However, if you have converted Spotify songs to MP3 using converter like MuConvert Spotify Music Converter, you have ripped the DRM from the songs. Under such circumstance, you are able to burn music to a CD from Spotify because they have been protection-free already.
3. Can you put songs from Spotify on a flash drive?
Likewise, people would fail to put Spotify songs to a flash drive because of the DRM protection. But it is still possible when the protection is removed or converted as a local audio files.
Extra Tips to Use Spotify
As you have realized that utilizing a convenient program like MuConvert Spotify Music Converter is able to help manage Spotify songs more flexibly. Actually, there come more tricks to use Spotify for enjoying songs playback better. Here are some tips for you.
Tip 1. Recover Spotify Playlist
If you accidentally delete a Spotify playlist and wish to recover for bringing it back, simply go into the Spotify web player for login the account. Scroll down the left sidebar and you can access Recover playlists option. Click on it and select the deleted playlist you wish to restore, subsequently, tap Recover.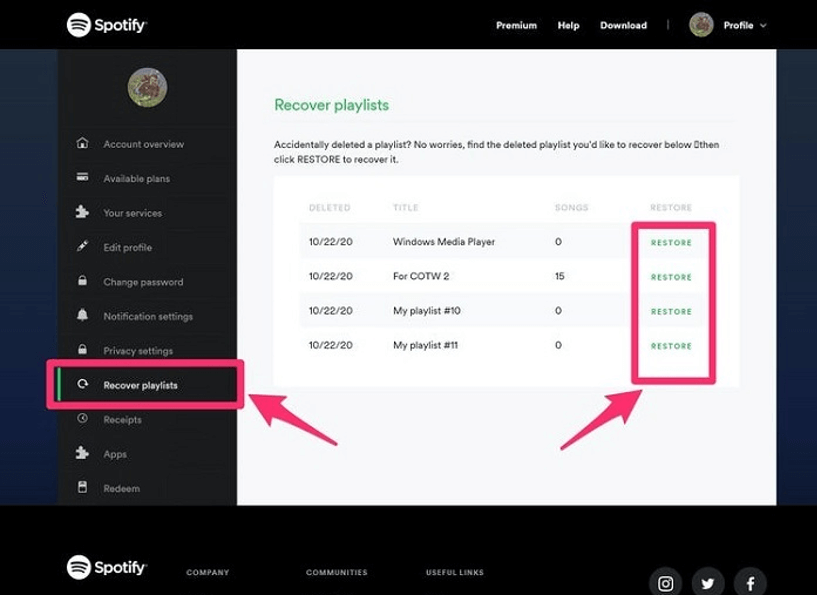 Tip 2. Hide Streaming Habits
Thanks to Spotify's algorithm, which enables the app to read your streaming habits, then recommends the related categories for you to discover more songs. But as for some people who wish to keep the activities on Spotify private, they can make the playlist secret for hiding the streaming habits. Simply create a secret playlist by tapping the three dots icon under the playlist name, and there will be a Make Secret option for selecting.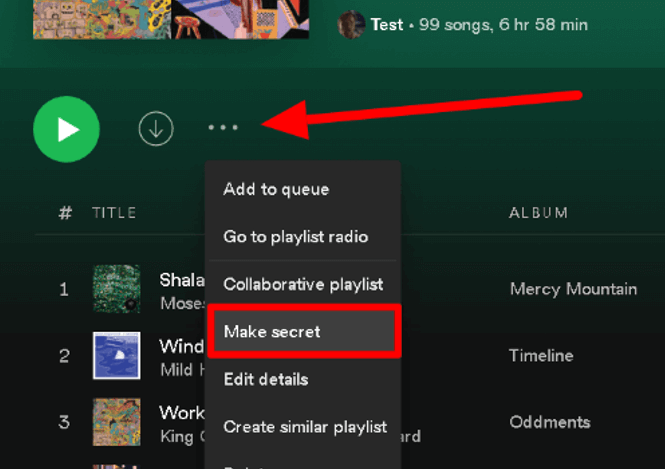 For the already-have playlists, people can also change them to the private situations in the playlists' privacy settings.
Tip 3. Customize Higher Quality
Spotify allows people to customize sound quality for facilitates decent playback. By default, the streaming quality will be set to Automatic. To ensure higher quality playback, you can go to the settings menu and choose the music quality from Low (24kbps), Medium (96 kbps), High (160 kbps) or Very High (320 kbps) options.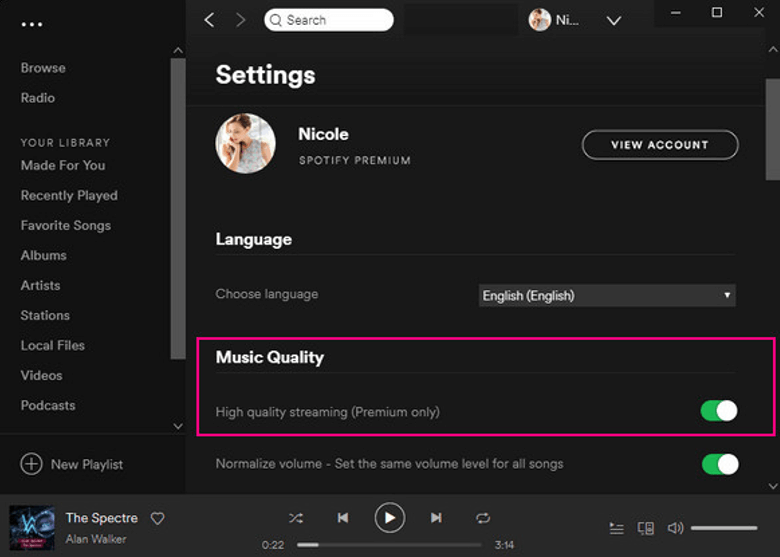 Tip 4. Import Non-Spotify Songs
When you fail to discover some songs absent from Spotify, you can add them to the Spotify app for playback from other sources. Please navigate to Preferences on desktop app, the scroll down for selecting to ADD A SOURCE, then you can import a folder which stores your own music files to Spotify for later streaming.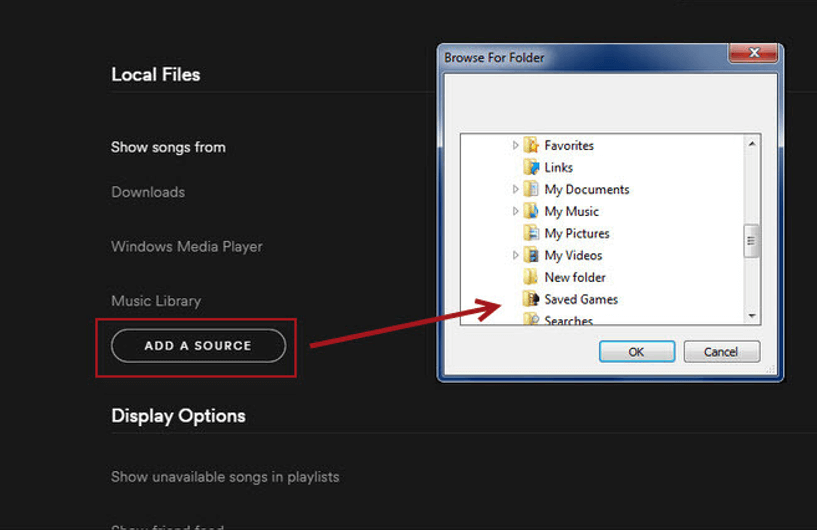 As the professional service provided with millions of music resources, Spotify helps usher in the digital era greatly. This post has lead to some tips for people to enjoy Spotify songs in more flexible ways. Take them and get your Spotify music listening free of limitations!
| | | | | | |
| --- | --- | --- | --- | --- | --- |
| Convert Spotify to MP3 via | | | Online Converter | Browser Extension | Freeware |
| Price | $14.95/Month | $19.56/Month | Free | Free | Free |
| Compatible OS | Mac, Windows | Mac, Windows | All | Google Chrome | Windows, Mac, Linux |
| Supported Input Format | Spotify songs, playlists, podcasts, audiobooks | Any audio | Deezer, Apple Music, SoundCloud, YouTube, Qobuz, Spotify, Napster, Tidal, Discogs | Spotify, Deezer, SoundCloud | Spotify music |
| Supported Output Format | MP3, AAC, WAV, FLAC,M4A, M4B | WAV, AIFF, Ogg Vorbis, FLAC and MP2 | Transfer between platforms | MP3 | MP3 |
| Audio Channel | Yes | No | No | No | No |
| Bit Rate | 8-320kbps | No | No | No | No |
| Sample Rate | 8000-48000Hz | No | No | No | No |
| Conversion Speed | 5X | 1X | 1X | 1X | 1X |
| Customize Output Quality | Yes | No | No | No | No |