How to Add Spotify Music to a Video on Different Devices
Replacing texts and photos, video recording and sharing has also been leading trend today. While creating videos, for sure, you will need impressive music background to make your works attractive. Therefore, many video editors would wish for a full music database to discover the tracks they like to create videos.
Of course, as the world's largest music streaming provider, Spotify contains countless music resources for streaming online. Nevertheless, the pity comes when you wish to utilize the tracks to create videos, as Spotify has limited such behavior by applying DRM protection techniques.
So, is there a way possible to figure out adding Spotify to videos? Surprisingly, this is not a tough task at all! Today's post is gonna guide you on how to do it on all devices. Please dive into reading if you are in need!
How to Download Spotify Music to MP3 for Video Projects?
As notified before, an essential factor causing the restriction to add Spotify to video comes from the DRM protection applied to the music. Therefore, to bypass such limitation, you ought to consider removing DRM from Spotify songs first.
When
MuConvert Spotify Music Converter
is developed with the powerful DRM removal technology, it becomes a rational option as the program can decrypt the sophisticated protection technique and
convert Spotify Music to MP3
or other popular encoders. After getting the DRM-free music files, you can add them to any video editor and apply them to all video projects for creating impressive videos by yourself.
So how can MuConvert Spotify Music Converter better help this process? Generally, it brings an effortless process to enable a more convenient and high-quality Spotify Music download service for all of you! Here are its sparkling features:
All Spotify content support – it is available for you to download the latest Spotify songs, playlists, and podcasts as you wish.
Effortless drag-and-drop download method – with the embedded Spotify web player, you can directly drag any Spotify playlists to convert and download in no time.
Optimal output settings – from the popular encoders to the personalized parameter settings, you can determine the Spotify outputs flexibly in preferences.
Save ID3 tags and metadata information – accompanying every Spotify download, the title, artists, track ID, and album artwork will be fully retained for easier music library organization.
In the following, please continue diving into the manipulation guide and see how to process the music download with this
top Spotify ripper
and downloader for later editing:
Step 1. Log into Spotify Web Player in MuConvert
First, complete the MuConvert Spotify Music Converter installation and open the program. After entering the embedded Spotify web player, please tap LOG IN to complete the account login.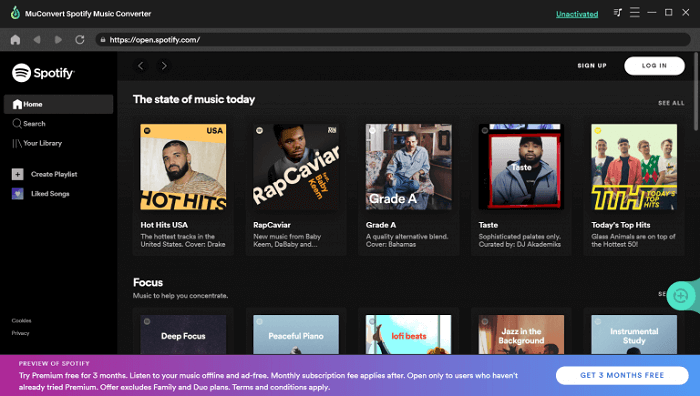 Step 2. Add Spotify Music
Subsequently, utilize the web player to search for Spotify Music to download. Once access the song, playlist, or podcast you like, please drag and drop to the Add button to proceed with the music analysis.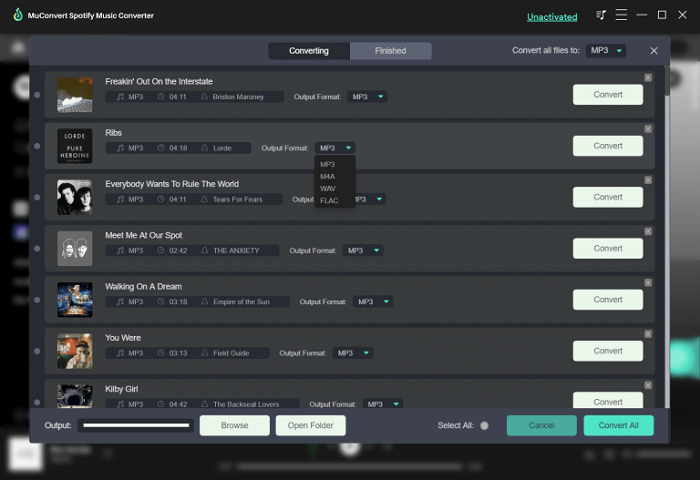 Step 3. Configure Output Settings
Now, please turn to Menu >> Preferences to adjust audio parameters in preferences before proceeding with the music conversion. You can personalize Format, SampleRate, and Bitrate as you wish.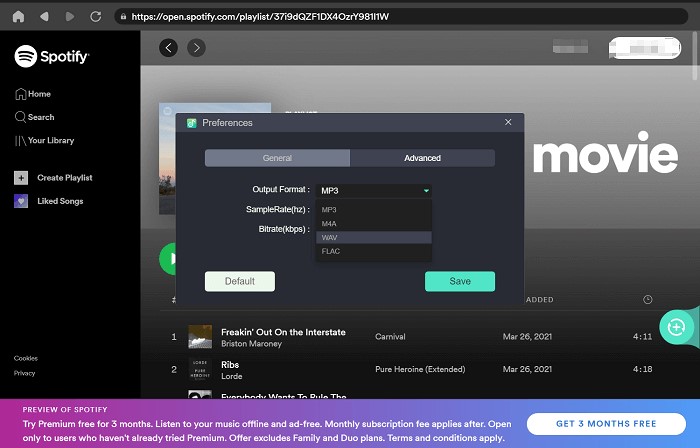 Step 4, Download Spotify Music
Once the settings are completed, you can tap the Convert All button to proceed to download Spotify Music in no time.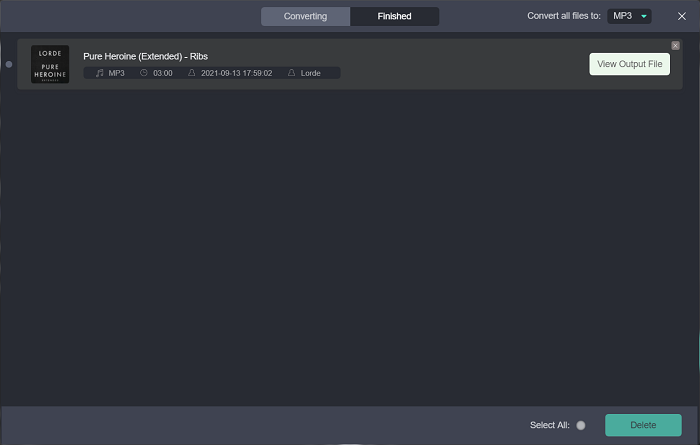 When the conversion is done, please move to the Finished module and tap the View Output File button, MuConvert Spotify Music Converter will open the folder for you to access the downloaded Spotify songs. Then you can utilize them to create videos as you wish!
How to Add Downloaded Spotify Music to a Video on Windows/Mac?
When Spotify songs are downloaded, you can proceed to add them to videos to create your own video projects! Here it takes two video editors on Windows (Premiere Pro) and Mac (iMovie) respectively to guide you on how to import the downloaded Spotify Music to process video editions on desktops.
Put Spotify Music to a Video on Windows
1. Open Premium Pro on Windows and open the video project.
2. Please select Audio and browse your desktop to choose the downloaded Spotify Music for importing.
3. When the music file is added to the project panel now, tap Window >> Project to reveal the audio track.
4. Double-click on the track in the Source panel, then simply drag it to the timeline and start creating your video with the music.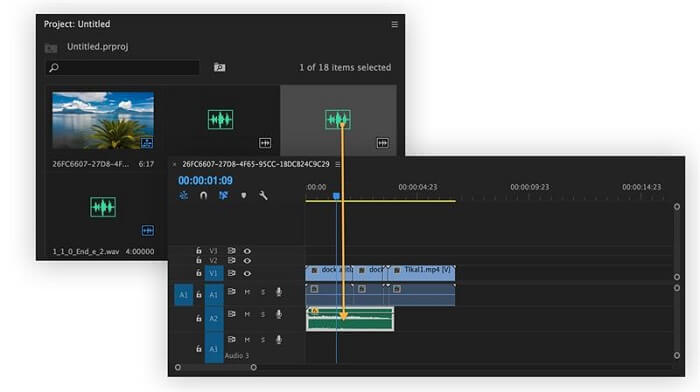 Dub Songs from Spotify over a Video on Mac
1. Run iMovie app on Mac. Then select Audio on the top menu.
2. Please click on the Media Browser and access the location where you save the downloaded Spotify songs.
3. Select the music for importing to iMovie.
4. Simply drag the track to the iMovie timeline and proceed to edit the video with it!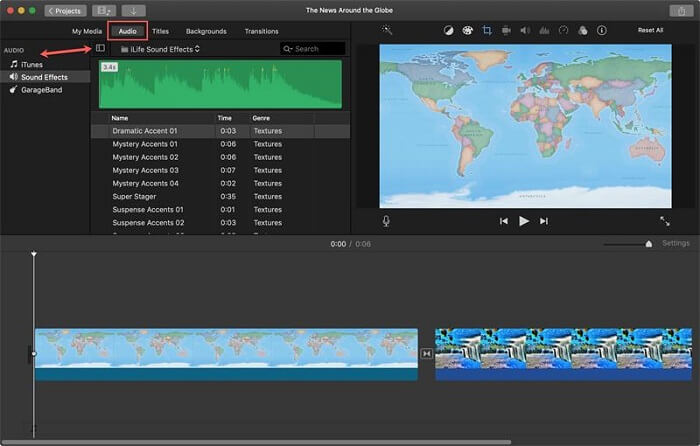 How to Add Downloaded Spotify Songs to Video Apps on Android/iPhone?
Instead of editing videos on computers, for mobile video editors, you ought to import the downloaded Spotify Music to portable devices first. Therefore, here will show you how to manipulate the transfer to save Spotify Music for adding to videos on mobile devices.
Transfer Downloaded MP3 Audio Files to Mobile Devices
For Android: Simply utilize a USB cable to connect both your mobile device and the computer. Then directly drag the downloaded music to the Android folder and you can save the tracks on the device for later adding to edit videos.
For iPhone: To transfer the downloaded music to your iPhone, you can use iTunes to synchronize it or AirDrop to it (on Mac) effortlessly.
Overlay Music into a Video on Android/iPhone
Once Spotify Music is added, you can proceed to add Spotify to the video and create videos with the mobile video editors in no time! Here guides you to try Snapchat on iPhone/Android as an example:
1. Launch Snapchat and record a video for editing.
2. Tap the music icon to select adding the imported Spotify Music to the app.
3. When the track is displayed in the snippet, drag it and adjust the sound effects as you wish.
4. Edit the video and save it!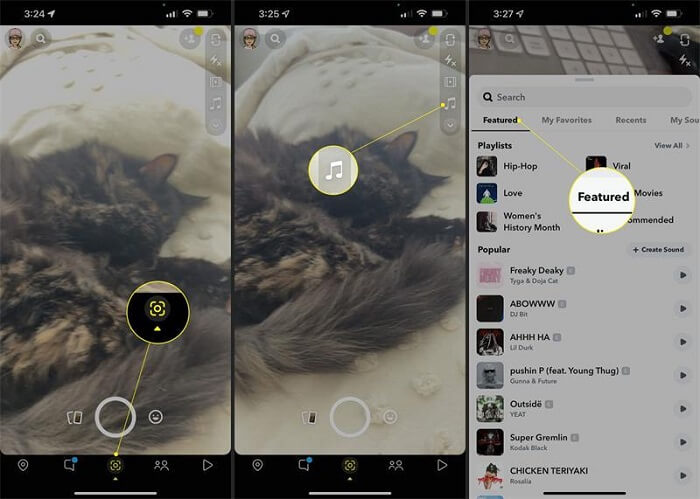 To sum up, if you wish to add Spotify to video to make your work more impressive,
MuConvert Spotify Music
Converter
is a must-have program to help you remove DRM protection and download Spotify songs first. If you have high requirements for editing videos with Spotify Music, pre-install it and always get ready to proceed with music download to accumulate the latest music materials!