Spotify Download Limit: How to Bypass It in 2022?
Spotify, one of the world's largest streaming music platforms, offers its users over 80 million songs. Such a large song inventory and the fact that it does not force users to subscribe is attractive to many onlookers. However, Spotify has received a lot of complaints when it comes to the Spotify download limit. For example, subscribers must stay online for 30 days and need to turn on offline mode when listening offline.
Most importantly, restrictions such as the inability to transfer Spotify music after downloading are a pain in the ass for users. If you want to know more about the Spotify download limit and want to bypass it, you can refer to the following contents.
What Is the Spotify Download Limit and the Download Limitation?
If you're an early adopter of Spotify, you'll remember that Spotify previously limited the number of songs users could add to their library. And the ceiling is 10,000. Likewise, users could only add up to 10,000 songs to their liked songs. However, in the last two years, Spotify has released these two limits, and then users can add songs to the library or add songs as liked ones as many as they want.
On the contrary, the maximum number of songs in your created playlists remains in place. You can only collect 10,000 songs to playlists. Fortunately, though, the playlists now directly show how many songs you have saved compared to the previous version of Spotify, where no numbers are displayed. To be clear, you can only play a collection of songs on 5 devices that support Spotify as a user of Spotify Premium.
If you want to download songs from Spotify, you have to face the rule again that you can only download 10,000 songs, and the 10,000 songs are capped at devices you use combined. That is, you can download a maximum of 2000 songs on each device. Once you exceed the download limit, no more songs can be downloaded from your devices.
If you consider transferring your downloaded songs to other devices for playback, you will be met with failure. Spotify, a professional music provider, encrypts its music in Ogg Vibs format. You can only enjoy your downloaded music on the 5 devices that support Spotify.
Not only that, in order to be able to smoothly listen to downloaded music offline on Spotify. You are required to go online at least once every 30 days to keep your downloads. This is so Spotify can collect play data to compensate artists. And in some special cases, you need to turn on offline mode on Spotify before you can listen to music properly.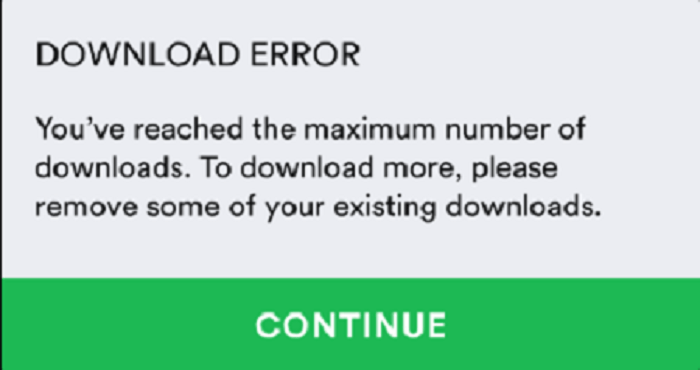 As you can see, even if you are a subscriber to enjoy the privileges such as extreme sound quality and unlimited skipping, you will still be annoyed by the Spotify download limit. In fact, there is a way to bypass download limit restrictions and not degrade your music listening experience.
How to Bypass Download Limit Restriction of Spotify?
How to Bypass Download Limit Restriction of Spotify? To solve this problem, you may need to resort to some technically advanced third-party downloaders. With these downloaders, offline listening is as easy as pie. These third-party Spotify downloaders will not only help you download unlimited songs from Spotify, but they can remove the encrypted music format and convert it into some universal formats such as MP3, M4A, MAV, and FLAC. In this way, music can be saved on as many different devices as you want, not to mention music transfer. Moreover, these Spotify downloaders guarantee high-quality output, so you can listen to the original songs on Spotify.
MuConvert Spotify Music Converter is exactly this kind of software that is highly recommended to you. In addition to the features common to Spotify downloaders, MuConvert Spotify Music Converter has clean interfaces and is easy to use, so you can use it without being distracted by any ads. Moreover, the software is embedded with the original Spotify web player, so you won't feel strange with the operation of the software, which also ensures that you can download high-quality music in a few simple steps.
More highlighted features you will like.
It supports downloading all Spotify songs, playlists, albums, and podcasts.
Its downloading speed is at 5X faster speed or higher.
It supports batch music output with the highest 320Kbps audio quality.
It can preserve and edit ID3 tags and metadata information flexibly.
How to Download Songs from Spotify with MuConvert?
Step 1. Download MuConvert Spotify Music Converter by clicking the button below.
Step 2. Log in to your Spotify account by clicking the white icon in the top right corner.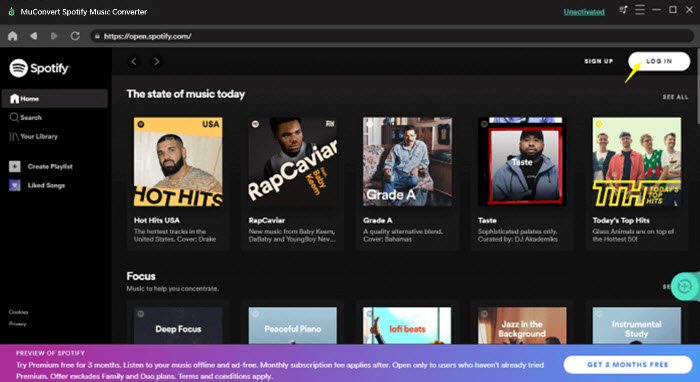 Step 3. Pick on tracks or playlists you want to download from Spotify and drag them to the round and green Add button. MuConvert will automatically analyze them.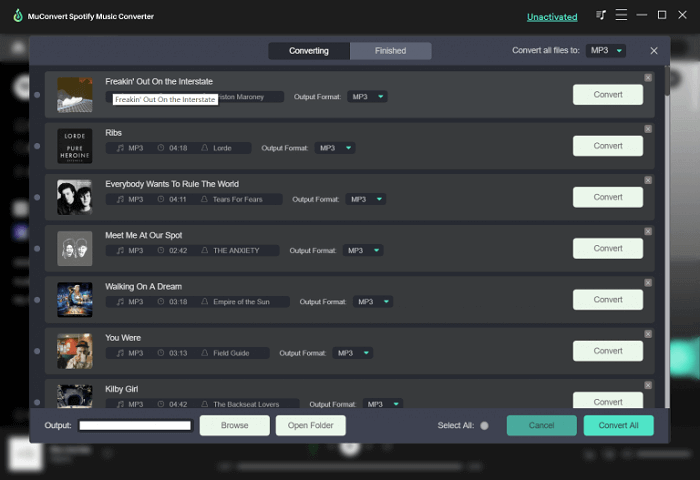 Step 4. When the analysis is done, you can see a pop-up download window. And then you can select the output format by tabbing the dropdown icon in the top right-hand corner according to your demands.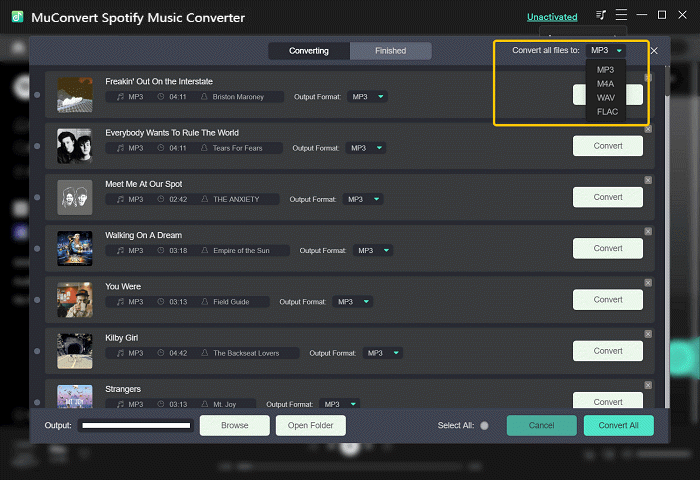 Step 5. Click the "Convert All" icon to convert all Spotify songs you've selected. And you check downloaded songs in the Finished section. The "View Output File" tab can lead you to the location.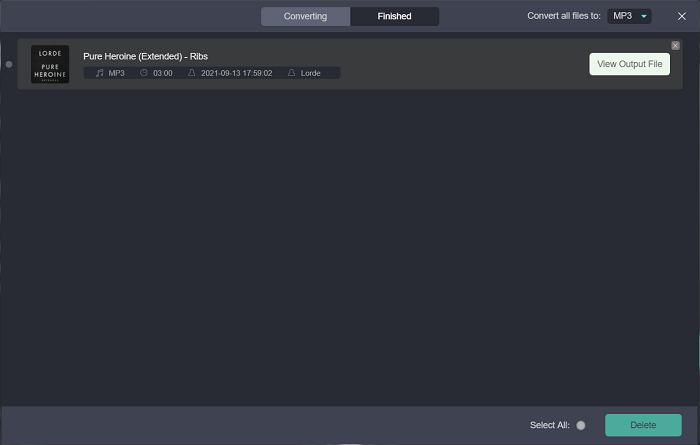 Until now, users have been complaining about the Spotify limit one after another. As an ordinary user, you may not be able to do anything about it. But with the help of MuConvert Spotify Music Converter, you can get rid of these restrictions to the greatest extent possible, allowing you to use the original Spotify web player and experience unlimited song downloading that Spotify doesn't have. So why not download and try MuConvert Spotify Music Converter first?