When Spotify imposes playback restrictions on its free plan, users are facing the dilemma of determining whether to select to upgrade to Spotify Premium or not. Therefore, this post will mainly concentrate on introducing the differences and similarities between Spotify Free and Premium accounts. After walking through this post, you would probably have a clearer mind on defining whether a Spotify Premium subscription is worthwhile for you. Now, dive into the post directly to find out the answer to the question!
Difference Between Spotify Premium and Free (Overview)
When Spotify determines the differences to distinguish Spotify Free from Spotify Premium, the core aspects to separate them can be concluded as the following ones. Please preview to check both the similarities and differences between Spotify Free and Premium accounts.
Spotify Free
Spotify Premium
Music Library
Over 80 million songs
Over 80 million songs
Sound Quality
128kbps

256kbps (web-player)

320kbps (Spotify app)

Offline Listening
×
√
Skip Songs Flexibly
×
√
Playback on Mobile
√
√
Listen Abroad
√
√
Share Songs/Playlists
√
√
Cost
Free

Individual: $10.99/month

Duo: $14.99/month

Family: $16.99/month

Student: $5.99/month

Ads Removed
×
√
Spotify Free VS. Premium in All Aspects (Detailed)
To get down in-depth, let's walk through the details to compare Spotify Free and Premium, in order to help you determine whether it is worth paying for Spotify Premium or just utilizing the free plan to process the music streaming.
Spotify Premium VS Free: Content
| | Spotify Free | Spotify Premium |
| --- | --- | --- |
| Content | Full Access | Full Access (Exclusive included) |
Winner: Spotify Premium
When Spotify provides its large music database with over 80 million songs and podcasts available to stream, it enables both Spotify Free and Premium users to access most of them and play without restrictions at all. Nevertheless, in recent years, Spotify offers a path for artists and companies to release songs or podcast content that are exclusive to Spotify Premium subscribers. Therefore, for this exclusive content, Spotify Free users are not allowed to stream unless subscribing to the Spotify Premium plans.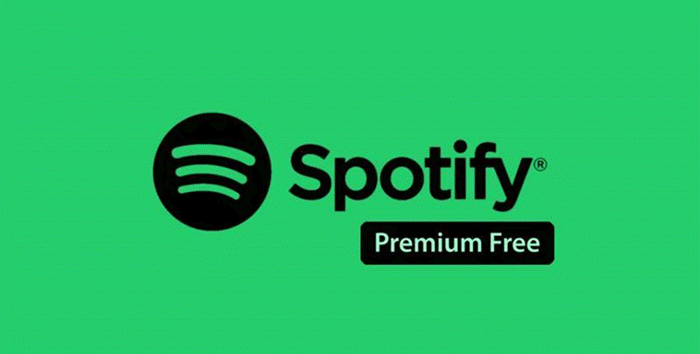 To conclude, Spotify Free users can still access a large majority of resources provided in the Spotify library to enjoy freely. But for some exclusive content, only Spotify Premium subscribers are available access as the artists have preset the restrictions to prevent free users from streaming them for free.
Spotify Premium VS Free: Sound Quality
| | Spotify Free | Spotify Premium |
| --- | --- | --- |
| Sound Quality | 160Kbps | Up to 320Kbps |
Winner: Spotify Premium
Quality should be a fundamental factor that people would care about the most. For sure, Spotify Premium offers higher streaming music quality for subscribers to enjoy music playback with a significant upgrade in sound quality. The highest bitrate can reach 320Kbps for Spotify Premium audiences, while the best option for Spotify Free streams can only be 160Kbps on mobile devices. When you switch to the desktop app, the quality will even drop to 128Kbps. Especially for people who prefer enjoying Spotify music streaming through a pair of good headphones, the music quality between Spotify Premium and Spotify Free would be pretty easy to distinguish.
Spotify Premium VS Free: Offline
| | Spotify Free | Spotify Premium |
| --- | --- | --- |
| Offline | Not supported | Supported |
Winner: Spotify Premium
One attractive feature of Spotify Premium should definitely be its download function, which allows people to save any Spotify song offline to stream anywhere, even without Internet connectivity.
For Spotify Free users, it is a pity that you can only download Spotify podcasts for offline playback, and you can only stream your favorite songs from Spotify with the network connection toggled on. This could be the biggest drawback for Spotify Free users who don't expect to spend more on mobile data with no doubt. Therefore, compared to Spotify Premium, free users are more likely to run into some playback errors resulting from poor networks.
NOTE
Downloaded songs on Spotify can only be listened to on the Spotify app, which means they cannot be transferred to other devices or players for listening even if you are a Spotify Premium user. Therefore, if you want to transfer Spotify songs to other devices for playback, you can use a music download tool, such as MuConvert Spotify Music Converter, to help you.

100% Secure

100% Secure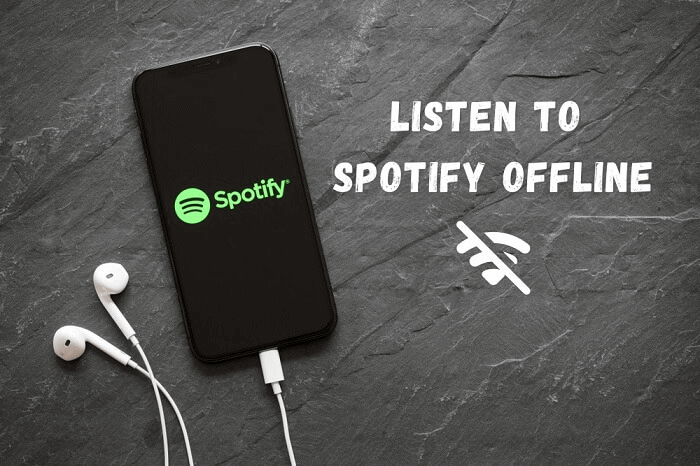 Spotify Premium VS Free: Playback
| | Spotify Free | Spotify Premium |
| --- | --- | --- |
| Playback | Shuffle mode only | Full control |
Winner: Spotify Premium
Spotify enables flexible controls on music playback, especially for Spotify Premium subscribers. When you have subscribed to Spotify Premium, you can turn on the shuffle play mode and get unlimited skips to control the playlist playback, skipping those you don't like at all but directing to your favorite tracks for streaming.
By contrast, Spotify Free users have a lower ability to control the music playback within Spotify – as they can only process 6 skips each hour to breeze by songs they don't want to listen to at all. Meanwhile, ads would be inserted during the playback, greatly dragging down the music streaming experience.
Spotify Premium VS Free: Device
| | Spotify Free | Spotify Premium |
| --- | --- | --- |
| Device | All supported | All supported |
Winner: Draw
Regardless of the account status, Spotify is well compatible with different devices today, including PCs, mobile devices, tablets, smart TVs, speakers, and even some game consoles. That means, no matter whether you are a Spotify Premium or Free, when your devices are compatible with the Spotify app, you can process the music playback on them directly.
Spotify Premium VS Free: Availability
| | Spotify Free | Spotify Premium |
| --- | --- | --- |
| Availability | Available to stream up to 14 days overseas | Unlimited as long as the region supports Spotify |
Winner: Spotify Premium
When Spotify has regional regulations, the service is not available in all countries. If the country you wish to play Spotify is supported by it, you can definitely listen to Spotify songs while located in the region. However, if Spotify has not yet available its services in the country where you consider playing music, it would be unavailable for you to listen to Spotify in that country.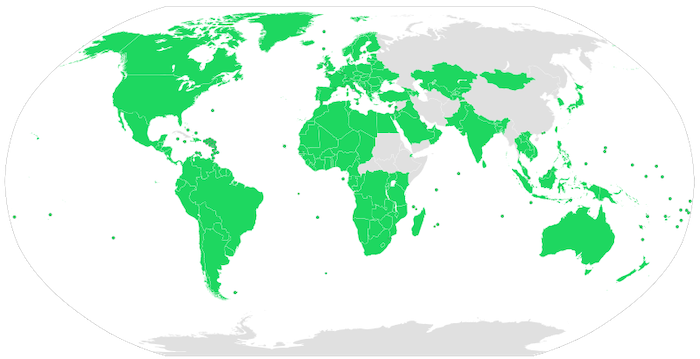 Spotify Premium VS Free: Sharing
| | Spotify Free | Spotify Premium |
| --- | --- | --- |
| Sharing | Supported | Supported |
Winner: Draw
To facilitate online communications, Spotify enables convenient social features for people to easily share Spotify songs and playlists across different social media platforms or simply by copying the links. The social feature doesn't require any credit to get accessed, and it is entirely free to use regardless you are a Spotify Premium subscriber or not. It is possible for you to create shareable links, post the songs or playlists to social media platforms like Instagram, or generate collaborative playlists to edit with other Spotify users. Spotify has made online music streaming more interactive with its well-developed social sharing features.
Spotify Premium VS Free: Cost
| | Spotify Free | Spotify Premium |
| --- | --- | --- |
| Cost | Free | Start with $10.99 for individual |
Winner: Spotify Free
Spotify Premium offers 4 subscription plans for people to select based on personal status:
| | Individual | Duo | Family | Student |
| --- | --- | --- | --- | --- |
| Price | $10.99 | $14.99 | $16.99 | $5.99 |
💡 Bonus tip:
For new Spotify subscribers, Spotify avails the free trial for them to get Spotify Premium for free to enjoy the advanced premium features before billing.
Spotify Premium VS Free: Ads
| | Spotify Free | Spotify Premium |
| --- | --- | --- |
| Ads | Ads interruption | No ads |
Winner: Spotify Premium
One of the biggest differences between Spotify Premium and Free Users is that Free users need to endure both visual ads and audio ads, which could pop up every few tracks. Moreover, these pop-up ads are unskippable, so you can not play the next song before you have finished listening to the promotional ads. It is true that you actually pay with your time rather than money. Meanwhile, Spotify Premium is 100% ads-free, providing the ability for paid users to play any music without any ad interruption.
Is Spotify Premium Worth It? Who Should Upgrade?
It depends. If you only use Spotify occasionally to listen to music in order to consume boring time, and you can tolerate many restrictions, such as occasional ad interruptions, low audio quality, or no download features, then Spotify Free is also a good choice for you.
However, if you are a deep Spotify user, the answer is Yes. Once you subscribe to Spotify Premium, you can fully control the playback features, easily skipping music you're not interested in, downloading favorites to listen to offline, getting rid of ads, and more. Therefore, a Spotify Premium subscription is well worth it for those music lovers.
To sum up, Spotify Premium better suits those who would like to pay and pursue a better music streaming experience with Spotify, for instance:
If you want to enjoy the best sound quality with your nice headphones.
You can't tolerate the annoying ads while streaming music.
You need flexible controls on music playback and may need to skip any song you don't like instantly.
You wish to download Spotify content offline to get rid of the circumstances when your devices are not connected to the Internet.
Those exclusive Spotify releases are attractive and you wish to stream them freely.
Can You Get Spotify Premium Features for Free Forever
Actually, replacing subscribing to Spotify Premium, it is also possible to get rid of some music playback restrictions placed by Spotify by getting a Spotify Premium cracked PC or Mac version with some third party tool like MuConvert Spotify Music Converter. Such a program avails to download Spotify songs with great sound quality to stream offline at the same premium quality but without following the regulations set by Spotify.
MuConvert Spotify Music Converter, working as Spotify Premium cracked PC or Mac version, can fully replace Spotify Premium for its great ability to bypass DRM obstacles to download Spotify songs, playlists, and podcasts offline for streaming without ad interruption, which is way better than the Spotify Free. Furthermore, it allows people to adjust the output quality, including the SampleRate and Bitrate for determining the music quality as they wish. It is noted that MuConvert Spotify Music Converter provides the highest 48kHZ and 320Kbps quality for exporting songs.
By downloading Spotify content for free offline, it can be stored forever without worrying about Spotify Premium expiration anymore. Moreover, with it, you can easily and quickly transfer downloaded Spotify songs to other devices or upload them back to the Spotify app for listening, enabling unlimited song skipping. Undoubtedly, it is not only better than Spotify Free with ad-free download features but only able to surpass Spotify Premium and provide more advanced services.
More Excellent Features You Can Get
It is able to access the official Spotify Web Player and browse to download all Spotify songs, playlists, and podcasts offline.
The popular encoders MP3, M4A, WAV, FLAC, AIFF, and M4A(ALAC) are provided to export Spotify content for streaming without restriction.
Customized parameter settings allow people to define the output music quality according to preferences.
The program can speed up the conversion and downloading speed up to 35X faster to save a lot of time for you.
Batch conversion feature is available to download Spotify songs in bulk.
It can retain all ID3 and metadata information so that offline music management will be easy to proceed.
Finally, let's quickly walk through the manipulation to see how MuConvert Spotify Music Converter functions as the premium feature to keep Spotify songs with great sound quality offline:
Run MuConvert Spotify Music Converter and click on the Open the Spotify web player button to enter the main feed.
Tap LOG IN to sign in with your Spotify Free account.
Browse the music database and drag the Spotify songs or playlists to the Add button to proceed with the music analysis.
Select an output encoder from the Convert all files to the menu to export the songs.
Turn to Preferences to further customize the output parameters like SampleRate as well as Bitrate.
Proceed the music download by tapping the Convert All button.
Final Words
Through the in-depth comparison, you will discover the main differences between Spotify Premium and Spotify Free, and I believe that now you get a clearer mind on determining whether to pay for the Spotify Premium subscription. But for those who simply want a flexible and high-quality music playback experience, compared with continuously subscribing to Spotify Premium, processing the music download once and for all by utilizing MuConvert Spotify Music Converter may be a better option. Now, enjoy the musical journey just in the way you like!
Convert Spotify Music to MP3 in 320kbps
Drag and drop to convert Spotify songs, albums, playlists, and podcasts to MP3 easily.