How to Listen to Apple Music on the Web Player?
Since its launch, Apple Music has gradually made streaming music services available in more than 100 countries. Moreover, to make it easier for users to listen to music across devices, the Apple Music web player was created.
However, what are the features of the web player compared to the software-based Apple Music, and how to listen to music on the Apple Music browser player? Read this article and you will know more about the Apple Music web player.
Apple Music Web Player: Its Essential Features
If you are a loyal Apple Music user or have used Apple Music before, you may be attracted by the simple and pure white pages of Apple Music. In fact, the page design of the Apple Music web player is basically the same as the software version, with only slight differences in details.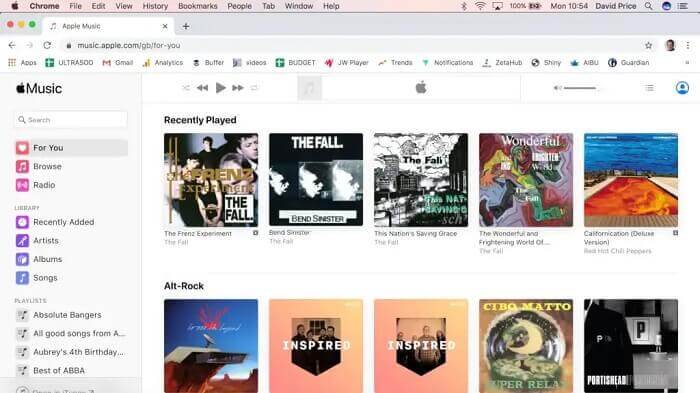 The Apple Music Web Player page is broadly divided into three sections. The left section includes For You, Browse, and Radio tabs, as well as a familiar sidebar of the user's library and playlists. The right part is the part that stands more on the screen. It includes the music playback bar at the top and the rest of the area is the audio browsing area that changes according to user actions.
The "For You" tab is where Apple Music displays the music it thinks you'll like. The content displayed in the "For You" tab will change based on what you add to your music library normally, the styles and artists you listen to often, and the songs you've marked as likes. It also shows the albums and playlists you've recently listened to.
Browse is an area where Apple Music showcases hot songs and new songs. In the meanwhile, you can also find your preferred music here according to the system music categories. As for Radio, you can listen to local radio programs as well as international radio programs in this section.
In the Apple Music web player, you also have access to Library as well as Playlist. You can manage your library by adding or deleting albums or tracks, but you cannot create playlists on the web-based Apple Music. Algorithmic recommendations are also supported in the web player. The actions you take to change the song list or add a like will affect the music recommendations.
The playback controls look identical to the Apple Music app. You can likewise shuffle and repeat songs as you listen to them. Skipping forward or backward between tracks is also supported. However, you can't convert the play bar into a mini player. And live lyrics can't be displayed.
Similarly, if you're new to Apple Music, you can get 30 days of free song listening when you use the Apple Music web player. If you are a subscriber, you can listen to full-length songs and albums. For more details, you can visit the official web of Apple Music.
How to Listen to Songs Online with the Apple Music Web Player?
If you want to listen to songs on the Apple Music web player, you can do so according to the following steps.
Step 2. Sign in with the Apple ID and password that you use with your Apple Music subscription. After you sign in, you can:
Access and play music from your music library or playlists.
Browse and play music from the Apple Music catalog.
Search songs or albums from the search bar on the top-left corner.
Get your Replay Mix to see the top artists, albums, and songs that you've listened to so far this year.
Can You Download Songs Directly from Apple Music Web Player?
In fact, you can't download music directly from the Apple Music web player if you don't have the software version of Apple Music or iTunes downloaded on your computer. Even if you have all the software, you still need a subscription to download songs or albums from Apple Music. It's worth noting that once your subscription expires, all the songs you have downloaded before will be unavailable to you.
But MuConvert Apple Music Converter can bypass all download barriers, allowing you to transfer and listen to music offline across devices.
MuConvert Apple Music Converter is a powerful desktop application that is designed for all Apple Music users. Whether you have a subscription or not, you can use this software to download music from Apple Music to MP3, WAV, M4A and FLAC. And the music will not be unavailable when your subscription expires, so you can keep the songs on different devices for good.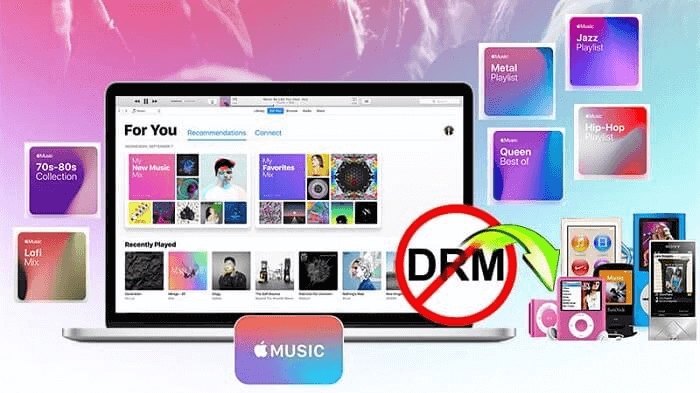 Here are some features you will like.
Maintain 100% original quality
Finish the conversion within easy steps
Auto analysis with Apple Music web player embedded
Batch Apple Music songs conversion at up to 10X speed
Save original ID3 tags & metadata info for easy music management
Smooth in-app performance on both Windows and Mac
Steps to Download Songs from Apple Music with MuConvert
Step 1. Download MuConvert Apple Music Converter and launch it on your computer.
MuConvert Apple Music Converter is updated to the version with an embedded player. The new version can download songs without iTunes. If you have installed the old version, you need to uninstall it and download the new version, otherwise, the new features will not work.
Step 2. Select songs or playlists you want to download and drag them to the red Add button.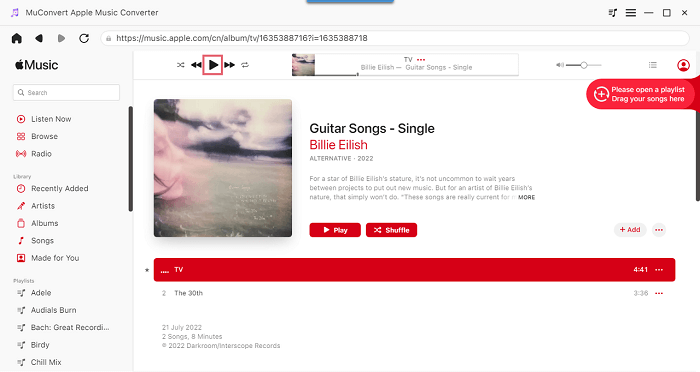 Step 3. In the upper right corner, you can select the output format for all songs. You can convert Apple Music songs to MP3, M4A, WAV, or FLAC.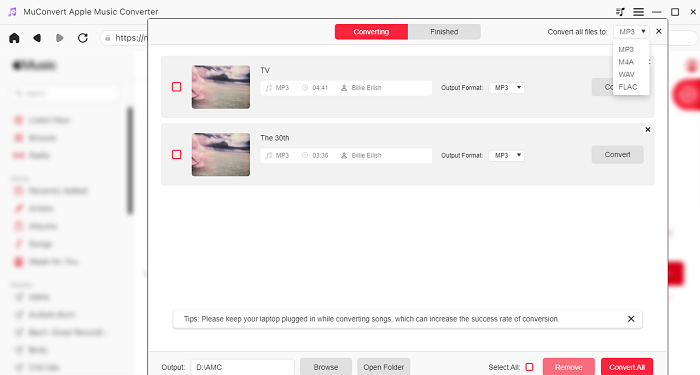 Step 4. Then you can click "Convert All" to convert the songs you have chosen. Finally, you can go to the Finished option to check converted music.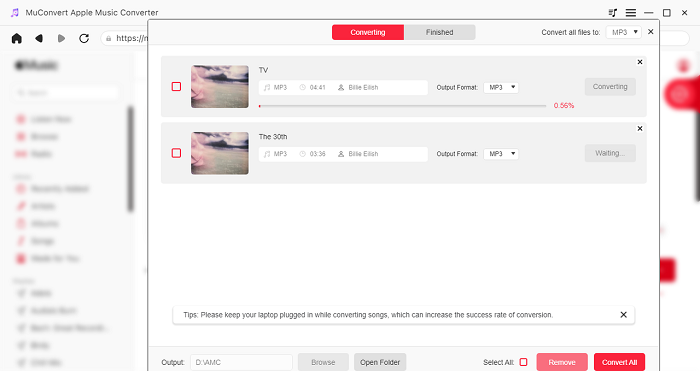 FAQs About Apple Music Web Player
What Quality Is Apple Music Web Player? Is It Lossless?
Previously, the native Music app and iTunes play songs at 256kbps by fault, so it's likely that the web player streams them at 128kbps, or even lower. But now the updated web player can play songs at 256kbps.
Does the Apple Music Web Player Allow You to See Song Lyrics?
No, you can't see lyrics on the web player. In practice, you can't convert the play bar into a mini player on the Apple Music Browser player. And live lyrics don't be supportive as well.
Does Apple Music Web Player Have Dark Mode?
There is no dark mode on the Apple Music Web Player. But you can turn on the dark mode by changing the system or browser settings.
Enable Dark Theme on Windows 11
Step 1. Click the Start button and find the Settings app.
Step 2. Select Personalization on the left pane and click Colors.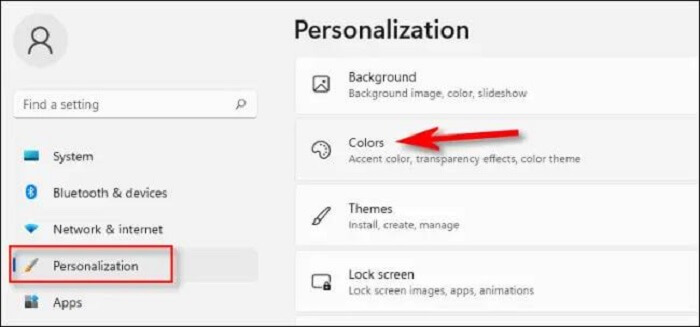 Step 3. In the Choose your mode dropdown box, select Dark
Enable Dark Theme on Windows 10
Step 1. Click the Start button and find the Settings app.
Step 2. Click on the Personalization option.
Step 3. Click color and scroll down the interface and tick Dark under the options to Choose your default Windows mode and Choose your default app mode.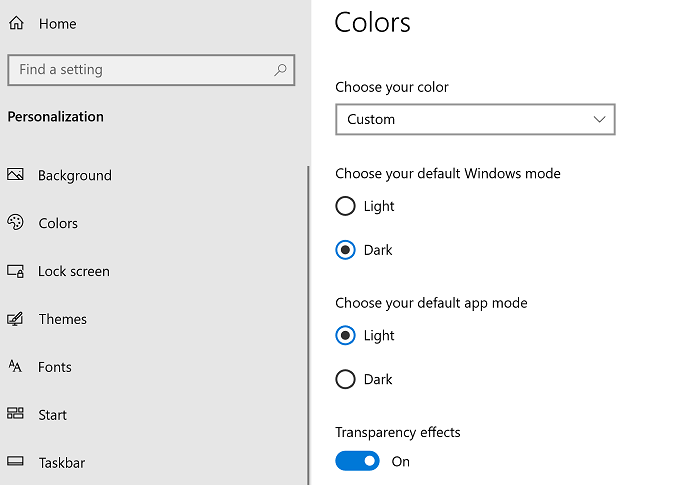 Enable Dark Mode on Mac
Step 1. Click the Apple menu, select System Preferences, and choose General
Step 2. Of the Appearance options, select Dark.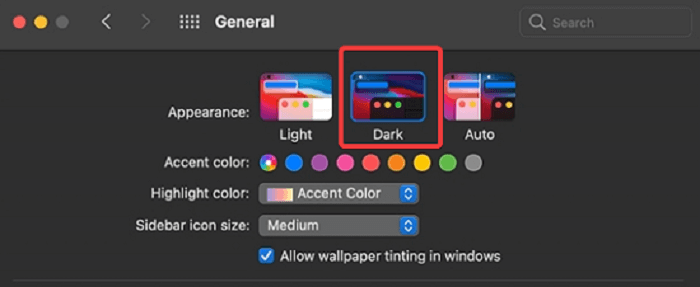 Change the Display setting on Chrome
Step 1. On your browser, navigate to the following address: chrome://flags
Step 2. Type Dark in the search box.
Step 3. Enable Auto Dark Mode for Web Contents.

Step 4. Click the Relaunch button on the pop-up window.
Step 5. Then you can get a dark theme.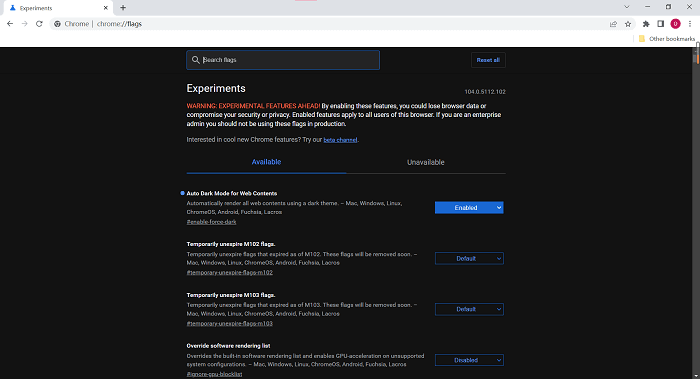 Apple Music Web Player Is Not Working on Chrome. What Should I Do?
If your Apple Music web player is not working on chrome, you can go to iCloud.com and sign in with your Apple ID. If you can log in to your account successfully, your Apple ID is fine. Then you can check the following aspects.
Do you have another browser you can try to sign in with?
Are you able to access Apple Music on an iOS device or Mac?
Do you receive any error messages?
If you can solve all the above three problems successfully, then it may be the web player is not available due to chrome. It is recommended to use another browser to listen to music on the web player.
The above information should help you better listen to songs or radio on the Apple Music web player. But when it comes to downloading music, you may still need MuConvert Apple Music Converter, which allows you to download all kinds of audio from Apple Music as you like. Then you can listen to the songs on Apple Music offline whenever you want and you don't need any more subscriptions!