How to Play Spotify on Apple Watch Without Phone
When the Apple Watch has been an essential part of many of our lives, you may wish it to do more for you. For example, you no longer need to carry your heavy mobile phones but simply take an Apple Watch with you while doing sports, for monitoring your health or allowing you to stream music independently.
Well, talking about such music streaming requirement, Spotify has announced the compatibility on Apple Watch, meaning that you can install the app and process Spotify Music streaming on the watch. Nevertheless, is it possible to play without phone? Let's talk about it in the post.
Part 1. Play Spotify Music on Apple Watch with Cellular
As Spotify is an online music streaming service provider, for sure you ought to enable the music playback function with Internet-connected. Therefore, to have Apple Music equipped with the ability to stream Spotify songs without phone, you will need to make sure that it can connect to the network independently. When Apple launched the models in cellular versions, this problem was easily resolved.
If your Apple Watch has the cellular connection ability, it is possible for you to set it up, in that realize Spotify playback even without a phone connected – because the watch can well handle the streaming by itself! Now, for the owners of the Apple Watch cellular version, please follow the guidance below to set up cellular data and play Spotify on Apple Watch independently without phone.
Set up Cellular on Apple Watch
Please pre-check your carrier settings and ensure the eligibility of the server, making sure that your Apple Watch can run properly with the network connected.

Subsequently, add the card to the Apple Watch of GPS + Cellular Data model. The cellular feature will directly be activated.

You can also set it up later through iPhone in Watch app by turning to My Watch >> Mobile >> Set Up Mobile to follow the introductions for activating the cellular feature.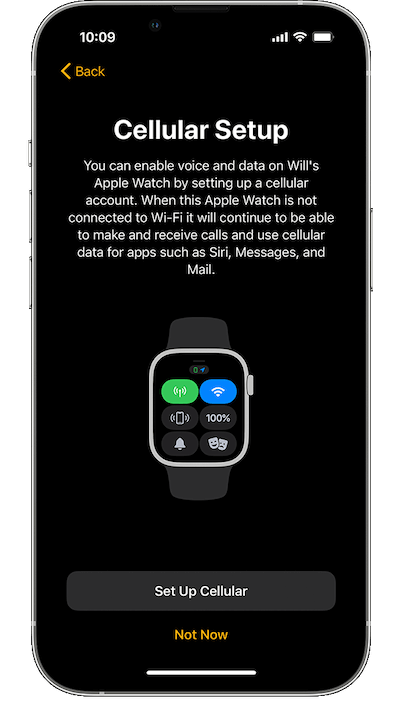 Install Spotify App on Apple Watch to Play Music
When the cellular setting completes, install Spotify app and get ready for streaming music in no time!

On your iPhone, open the Watch app and scroll down to find Spotify in the Available Apps list.

Please tap INSTALL, then the Spotify app will be installed on your Apple Watch directly.

Once the installation completes, launch it on the watch and you can stream songs without phone as the cellular data has been set up.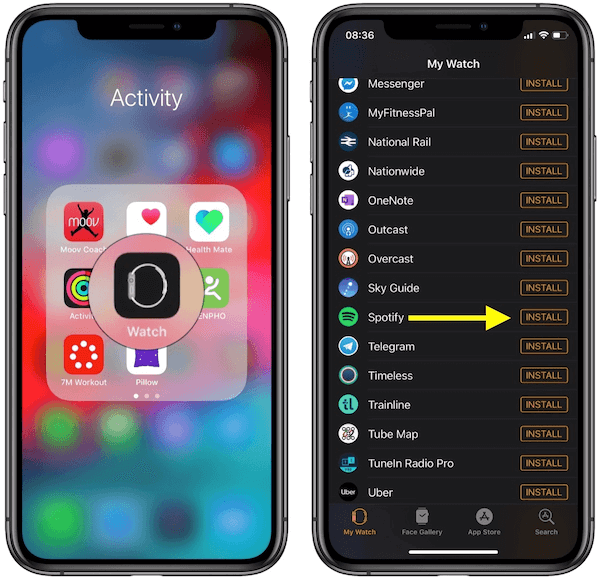 Part 2. How to Play Spotify on Apple Watch Without Phone [Wi-Fi Version]
Nevertheless, it is a pity that if your Apple Watch is the Wi-Fi model, it can't directly connect to cellular data but can only synchronize with your phone to access the Internet-dependent services. In other words, to play Spotify on these Apple Watch models without phone, you ought to pre-download the Spotify songs in advance, in that let them playable offline. Therefore, here provides two options for you to download Spotify songs on Apple Watch to realize the independent music playback without phone connected.
Way 1. Play Spotify on Apple Watch Without Phone via Spotify Premium
It is well known that the offline mode has been added to Spotify premium plans for those who are willing to pay for it. Therefore, it is definitely possible for Spotify premium subscribers to pre-download Spotify songs, in that you can use the offline mode to stream the music on Apple Watch even without network connection.
In the following, please walk through the manipulation guide to download Spotify songs on Apple Watch to play without phone later:
Open the well-installed Spotify app on iPhone instead of on Apple Watch.

Access the Spotify playlist or podcast you wish to download.

Select it and tap the three-dots icon. You ought to choose Download to Apple Watch from the menu.

When the down arrows next to the music or playlists turn green, it means the download is completed.

Subsequently, remove your phone and you run Spotify on Apple Watch. Under the Downloads module, you will find the downloaded songs for streaming offline without Internet connectivity freely.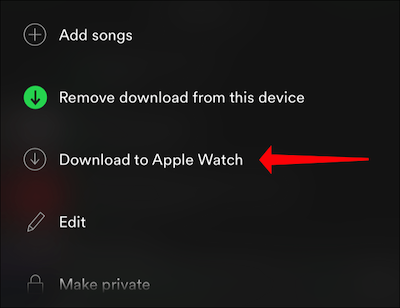 Way 2. Download Spotify Songs to Apple Watch Using MuConvert Spotify Music Converter
Replacing subscribing to Spotify premium, an alternative to downloading Spotify songs and transfer them to Apple Watch for streaming independently is utilizing a third-party Spotify Music downloader. Here, MuConvert Spotify Music Converter is recommended.
MuConvert Spotify Music Converter
provides an excellent music download service, assisting Spotify users to save the songs from the platform and keep them locally as regular MP3, M4A, WAV, or FLAC files. Like what Spotify provides to Spotify premium subscribers, the program also delivers the best 320Kbps to export Spotify songs for streaming offline, greatly guaranteeing the nice music enjoyment of Apple Watch by importing them to the devices.
Now, also let me explicitly introduce the outstanding features that MuConvert Spotify Music Converter can provide:
Official Spotify web player equipped – by inserting the web player to the program, it helps you easier access Spotify's music database and select music to download effortlessly.
Popular encoders provided – all the output encoders provided by the program are the most popular options that are compatible with most devices and players, which include MP3, M4A, WAV, and FLAC formats.
Best 320Kbps quality ensured – the program offers the highest 320Kbps sound quality to facilitate a better streaming experience to you like Spotify premium subscribers can.
ID3 information retained – while proceeding the music download, it will retain the ID3 information such as the album, artist, genre, and more tags accompanying Spotify songs for easier offline library maintenance.
5X faster batch conversion speed – high productivity is also guaranteed by the program through its acceleration ability, to improve the batch conversion to 5X faster, enabling the music download to be of higher efficiency.
Finally, please also check how MuConvert Spotify Music Converter functions to download Spotify songs, then how you can behave to import them to Apple Watch:
Step 1. Run MuConvert Spotify Music Converter on desktop. After landing in the Spotify web player, please tap the LOG IN button to sign in utilizing your Spotify ID.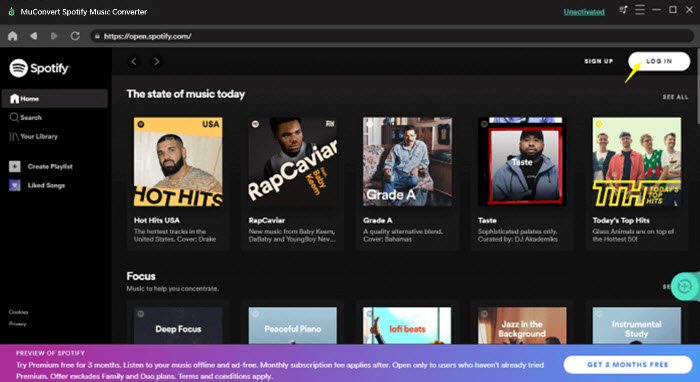 Step 2. Once login succeeds, please search for any Spotify playlist or podcast you wish to save for streaming on Apple Watch offline without phone. Simply add them to the Add button aside.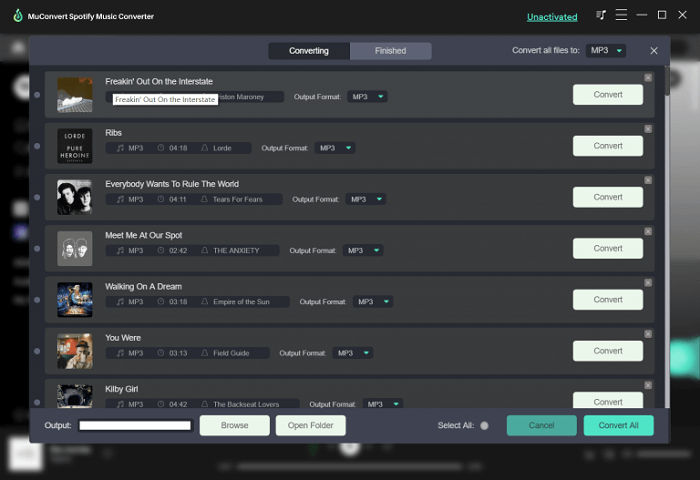 Step 3. Subsequently, move to the top-right Convert all files to format menu and determine the encoder for exporting the songs.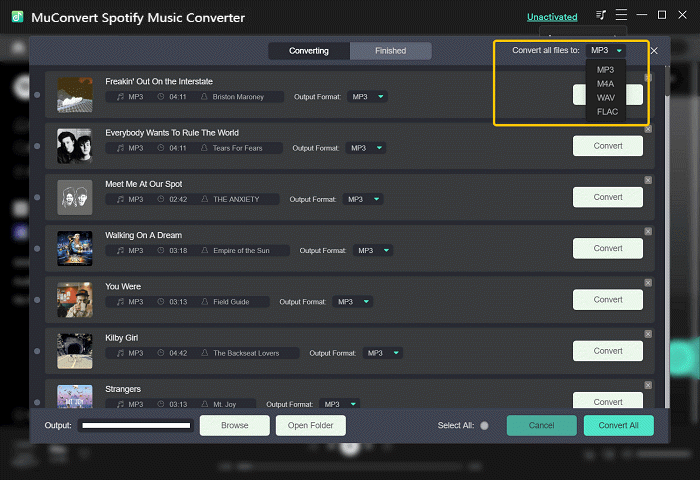 Step 4. Then by tapping the Convert All button, you only need to wait for the download complete and access the local music files under Finished module by clicking on the View Output File button.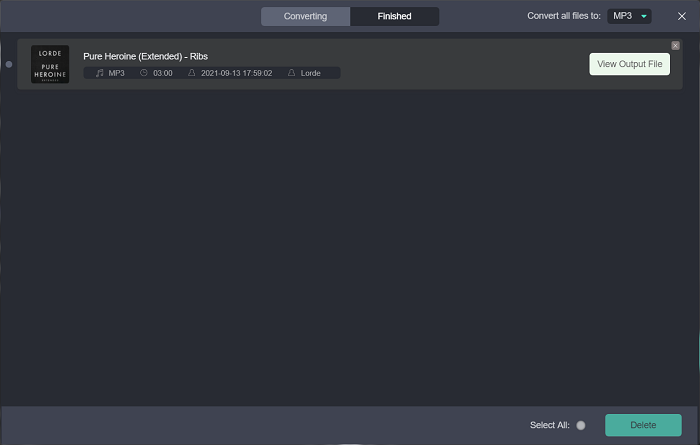 Step 5. Finally, synchronize the downloaded Spotify songs to iPhone through iTunes, then by turning to Watch app >> Music >> Add Music, you can select to import the downloaded Spotify songs.
Once complete, it is possible for you to stream them without phone on Apple Watch directly!
To stream Spotify on Apple Watch without phone, through the post, you now get different solutions to achieve your target based on different circumstances you are in. Please evaluate the most appropriate method for yourself, then get started to enable more convenient Spotify Music playback on Apple Watch! Enjoy!