Detailed Guide to Use Rainmeter Spotify Visualizer
When people enjoy the great music playback experience brought by Spotify, they also consider whether they could change the skin of Spotify or see the visual effect of each song, so that people can make the Spotify songs not only able to be listened but also watched but also can be viewed. As Spotify doesn't provide such a feature, you need to find other tools to help. In today's article, the Rainmeter Spotify Visualizer, a desktop customization software, will be introduced to make your music streaming on Spotify visualized. Now, read the article, then learn about what it is and how to use it.
What is Rainmeter Spotify
Some people may be the first-time hearing about Rainmeter Spotify. Rainmeter Spotify is a free customization software which is developed for Windows users to freely change the skins for the clock, disk, network, system or more functions on the computer, for making the desktop appearance to be more personalized. Instead of selecting the default skins, Rainmeter Spotify also allows people to create their wanted skins, or adding the resources from some online websites for directly using.
Rainmeter Spotify can also be used to customize Spotify, only if you could find the related skins for it. Also, when the "Spotify Now Playing" feature is also added on Rainmeter Spotify, the software also provides some skins that could make the Spotify songs playing process to be visualized. Although the frequent updates of Spotify sometimes would make Rainmeter Spotify fail to work properly, it is still a popular software to help people customize the Spotify songs playback with better visual effects.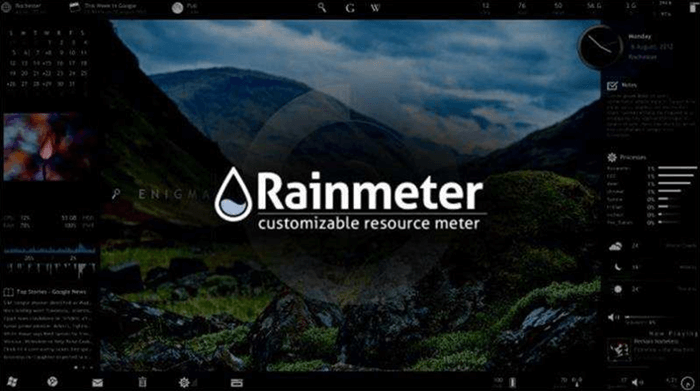 How to Get Spotify Plugin for Rainmeter
When there are many Spotify visualizers developed by different developers provided on the Internet, you may hard to sort out one to use. This guide will simply show you the steps to get one of the Spotify plugins for Rainmeter and make it workable to help visualize Spotify songs or change Spotify skins on your computer.
Step 1. Firstly, you need to install Rainmeter at first. Just go to www.rainmeter.net and download it for installing offline on your computer.
Step 2. Now, go to drive.google.com/drive/folders/1OrdSibB5s_rAy5maUCn0Cf9bZpt8CwtI and download the skins for Rainmeter. When you have saved the RAR file offline, unzip it and then copy the Simple Epoca file for pasting to "Documents/Rainmeter/Skins".
Step 3. After this, open Rainmeter and click the "Refresh" button, and you will find that the Simple Epoca skins will be added now. Simply double-click on the one you need to use and find the "Visualizer".
Step 4. Finally, select one visualizer and click "Load" to show the visualizer on the desktop. Now when you begin to play a song in Spotify, the visualizer will work with the music at the same time.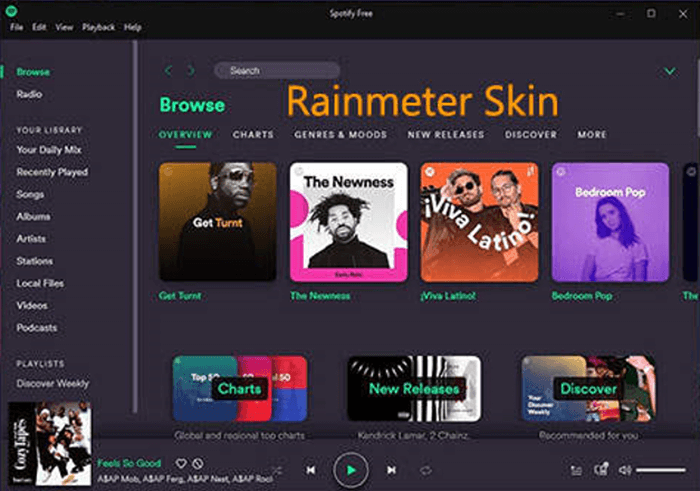 How Show Spotify Music Now Playing on Rainmeter
Many people would like to use the "Now Playing" feature provided by Rainmeter to show the slick interface while playing Spotify songs. However, when Spotify would be frequently updated, sometimes this Rainmeter feature would not work properly. So, if you want to show Spotify Music now playing on Rainmeter without errors showed up, you need to download Spotify songs offline at first, the freely display them through other stable media players supported by Rainmeter, such as the local media player installed on your Windows.
So, to download Spotify songs offline for saving on computer, you need the help of MuConvert Spotify Music Convetrer. MuConvert Spotify Music Converter helps people to remove DRM from all protected Spotify songs easily, then convert them to common formats such as MP3, M4A, WAV, or FLAC for getting them to be played on all players such as Windows Media Player offline without any limitations. When you have downloaded Spotify songs with MuConvert Spotify Music Converter, you can play them on the default players and then use the Rainmeter "Now Playing" feature successfully.
Key Features:
Converts Spotify songs to common audio formats without DRM protection
Support 5X faster speed to download Spotify Library within easily clicks
Allows to adjust the SampleRate and Bitrate for getting better Spotify Music playback quality
Saves the ID3 and metadata information for easily manage the offline Spotify Library on computer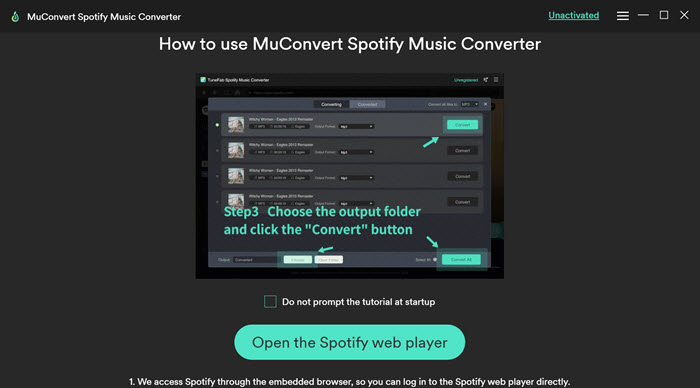 Step 1. Sign in Spotify Web Player to Select Spotify Songs
When you have installed MuConvert Spotify Music Converter, open the software and then enter the in-built Spotify Web Player from the welcome page. Now, you need to click the "LOG IN" button to sign in the web player with your own Spotify account. or you won't be allowed to add any Spotify songs for download offline.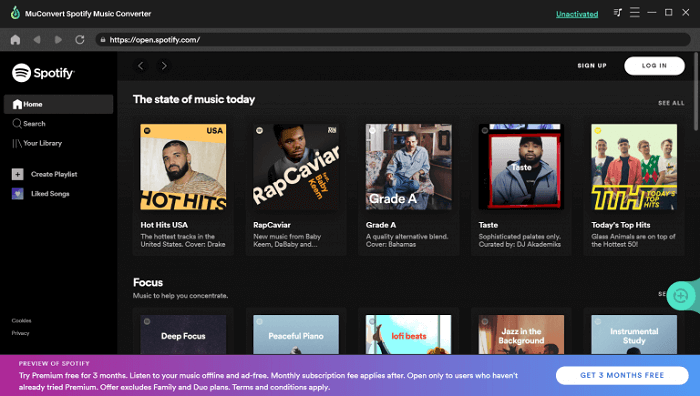 Step 2. Select Spotify Songs to Download
When you have signed in the web player, you can select the Spotify songs you want to download offline for playing in other media players to use the Rainmeter "Now Playing" feature.
Step 3. Choose Output Format to Download Spotify Songs
When all the Spotify songs are selected, simply choose one output format from the "Convert all files to" menu. You will have 4 options, including MP3, M4A, WAV, and FLAC. Simply choose one to convert all the Spotify songs to.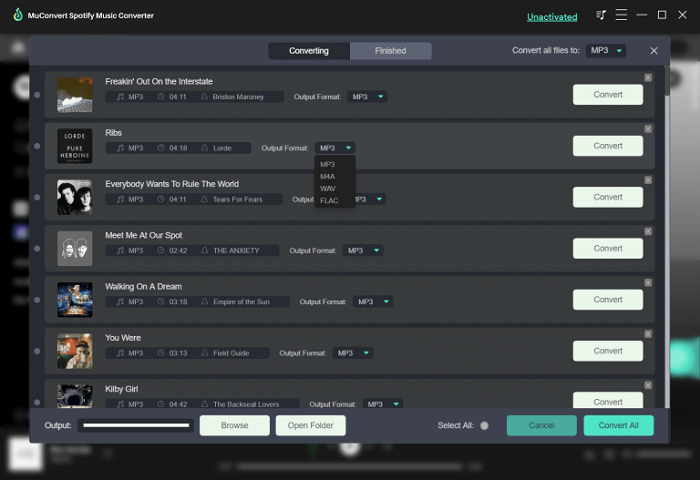 Step 4. Start Downloading Spotify Songs
Finally, just press the "Convert All" button, all the Spotify songs will begin to be downloaded offline.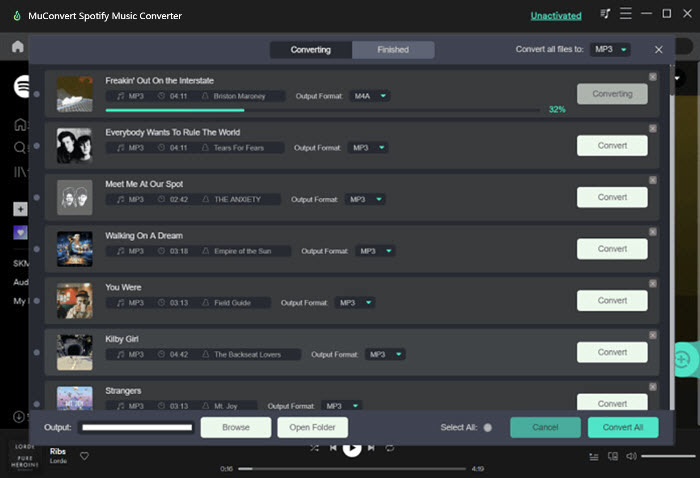 Step 5. Use Rainmeter Now Playing Feature
When you get them, add them to your default player for streaming. Then, in Rainmeter, open a skin for the player and go to "Settings" for selecting the player you use to stream the downloaded Spotify songs. After this, as you play the Spotify songs within that player, the "Now Playing" feature to help you have a more enjoyable Spotify songs playback experience now.
How to Use Rainmeter Spotify Skin
Before using the Rainmeter Spotify function, you would need to prepare some skins to your music player on Windows at first. Here shows you a common guide to get Rainmeter skin for any music players.
Step 1. You can go to DevianArt or other online websites to find the Rainmeter skins that are suitable for using for the players such as iTunes, Windows Media Player, and so on. Then download them.
Step 2. Open Rainmeter and get enter the management window inside the software.
Step 3. Directly import the downloaded skins to Rainmeter.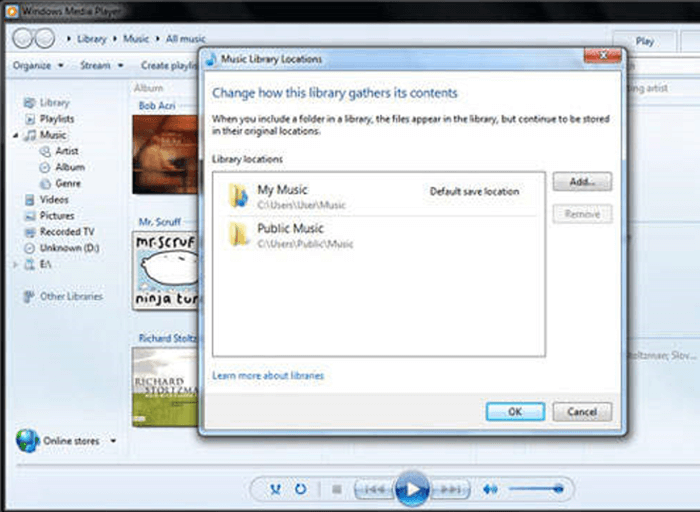 Then, next time, when you need to use the player for playing the downloaded Spotify songs, you can directly select the skin for the player to make the "Now Playing" feature usable.
Rainmeter is a good software to make Spotify Music playable to be funnier by changing the skins or helping the playback process to be visualized. When you can also find MuConvert Spotify Music Converter to help, you can fix many incompatibility issues as Rainmeter may fail to follow up the updates of Spotify sometimes. So, getting both software is a good idea to make Spotify Music playback to be funnier and more enjoyable. Try them now!