BigBang Music Download - Still Life Download to MP3
It has been years since the last time we heard from BigBang, the K-pop legend boy band. Just now on March 24, 2022, they brought the latest song, "Still Life", announcing their return to K-pop and has surprised the world. People can enjoy the latest song released by BigBang on all music streaming platforms, including the largest music provider, Spotify.
This article is a tip provided for those who loves Bigbang and want to download their latest released song offline to MP3 for personal keeping and playback. If you get more BigBang or other K-pop songs want to download from Spotify to MP3, this tutorial can also help.
Intro: Still Life - BigBang
"Still Life" is an impressive song which is written with very beautiful lyrics and soft melody. The whole song is accompanied with organic and warm band sounds, making the atmosphere to be warm and enjoyable, letting people to feel the reminiscent of 70s and 80s soft rock.
Like they have always done since BigBang's debut, "Still Life" was also the music written by Bigbang their own. The members, G-Dragon and T.O.P are both credited for the lyrics and composition of the song. The lyrics like "I keep remembering those glorious and loving days", "Doing well throughout the four seasons", "I miss the boy and girl who cried and laughed" and so on, all bring people back to the memory of the history that BigBang has made.
Also, BigBang carefully designed the music video of "Still Life", with the main yellow color decorating the whole MV, which represents the yellow lights of their fandom's light sticks.
"Still Life" is not just a song showing that BigBang is back, but also a gift to their beloved fans who always giving their supports over the years.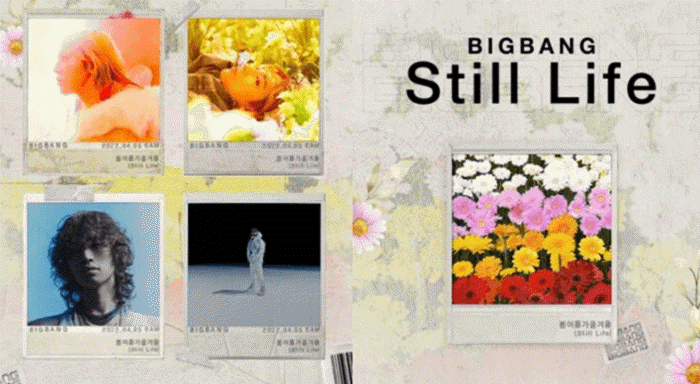 Download BigBang Still Life without Spotify Premium
Now, on all popular streaming sites such as Spotify, you can easily find "Still Life" for playing online. But if you want to download the song for keeping offline to stream or collect forever, you need to keep subscribing to Spotify Premium membership, because once the membership is cancelled, the downloaded song will be deleted.
But there is still a way to download BigBang Still Life without Spotify Premium subscription, which is using MuConvert Spotify Music Converter, a music download software for Spotify. MuConvert Spotify Music Converter can easily remove the DRM protection from Spotify songs, then convert the music to common digital formats such as MP3, M4A, FLAC, or WAV. When the Spotify songs are downloaded, they can be kept forever even without Spotify Premium subscription.
Converts Spotify songs from Ogg format to MP3, M4A, FLAC, or WAV lossless
Supports batch converting music at 5X faster speed or even higher
Keeps ID3 tags and metadata information during the music conversion
Supports to convert and download Spotify playlists and albums at once
Allows to change output settings before the music conversion starts
Download BigBang "Still Life" Using MuConvert Spotify Music Converter
Step 1. Open MuConvert Spotify Music Converter and Sign in
After downloading MuConvert Spotify Music Converter on Windows or Mac, open the software and enter the home screen of the in-built Spotify Web Player to sign in your account. You are allowed to use the free Spotify account without subscribing to Spotify Premium.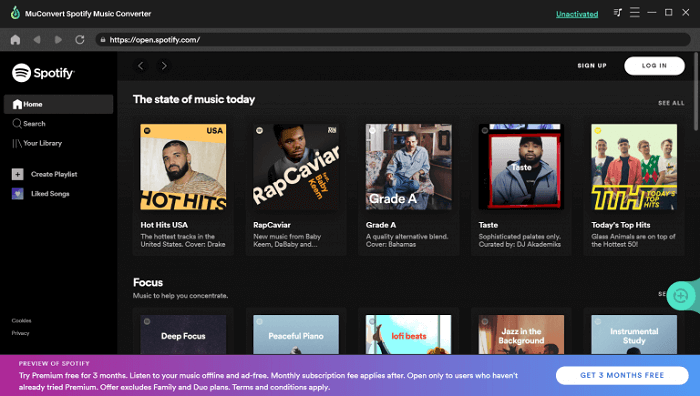 Step 2. Search BigBang "Still Life" and Convert
When sign in the Spotify Web Player, you can directly search for BigBang "Still Life" here. After finding it, open the song and click the "+" button, then MuConvert Spotify Music Converter will add it to convert.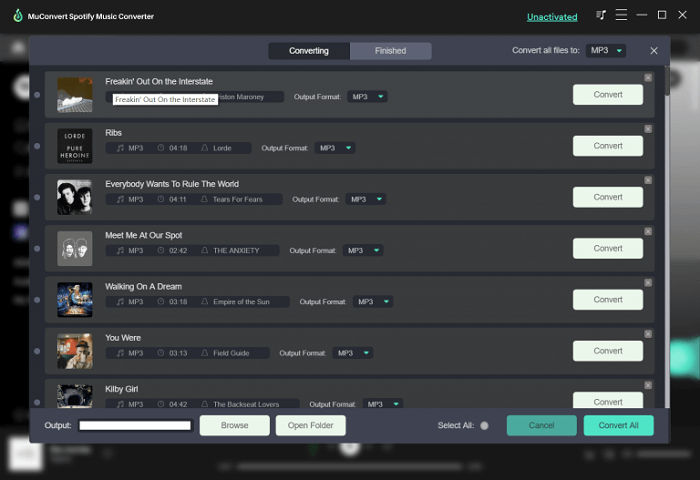 Step 3. Select MP3 and Convert the Song
Select MP3 to convert BigBang "Still Life" here. When the format is selected, press "Convert All" button and MuConvert Spotify Music Converter will start converting the song to MP3.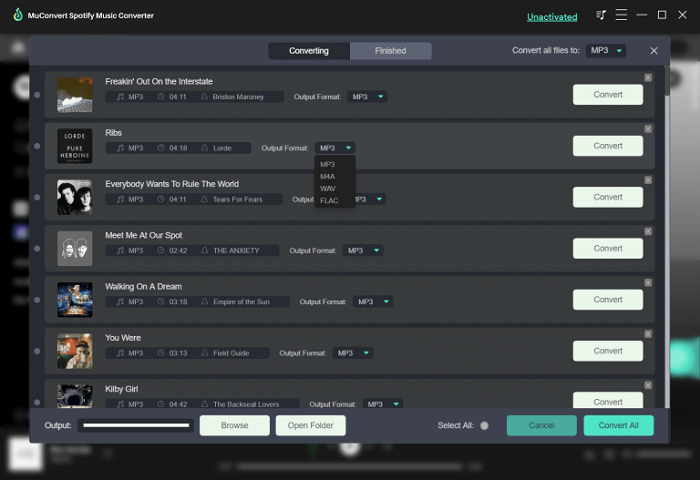 Step 4. Find Downloaded MP3 "Still Life" for Playback
When "Still Life" is downloaded to MP3, you can click the "View Output File" button and find it on your computer for playback now.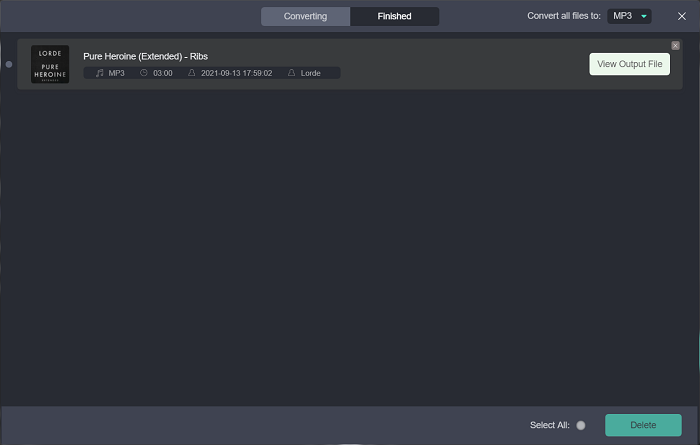 Download BigBang Still Life with Spotify Subscription
Of course, if you have been a Spotify Premium member, you can directly use Spotify apps to download BigBang "Still Life" offline. You only need to search for the new song in the mobile app or using Spotify desktop software, then turn on the "Download" button, and the song can be downloaded for offline playback.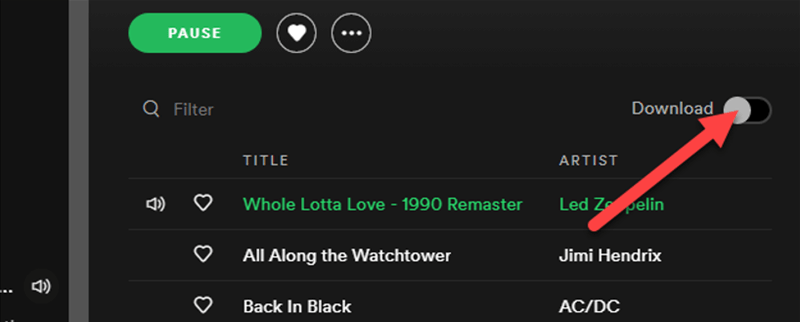 5 Great BigBang Songs Worth Downloading to Listen
As the K-pop legend, BigBang has released lots of popular songs that are famous over the world. Except for their latest "Still Life", here are the other 5 great BigBang songs worth downloading to enjoy offline.
Released on June 1, 2015, the song is from BigBang's album "A", which was written and also composed by G-Dragon, Teddy Park, and T.O.P. The song was ranked as the best-selling and also the most-streamed music in 2015. At the same time, it also won the Song of the Year at 2015 Mnet Asian Music Awards, letting BigBang to be awarded this prize for the second time.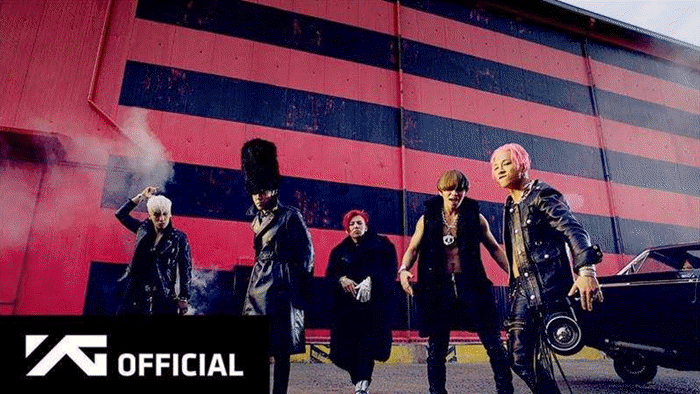 This is also a popular song released by BigBang on December 12, 2016. It is an electronic hip-hop track, containing with tropical beats. The song also made a great success, which topped the Gaon Digital Chart of South Korea for three consecutive weeks!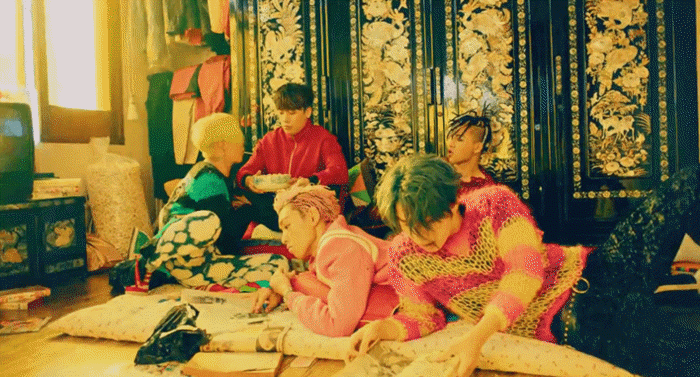 This song was releasing a long time after BigBang's last album release in 2012. Loser is a hip hop and R&B song, written by G-Dragon, T.O.P, Teddy and produced by Teddy alongside Taeyang. The song was also ranked at top of the Gaon Digital Chart for three consecutive weeks in South Korea, and also stayed at the first of Billboard's World Digital Song Sales chart, reaching great success.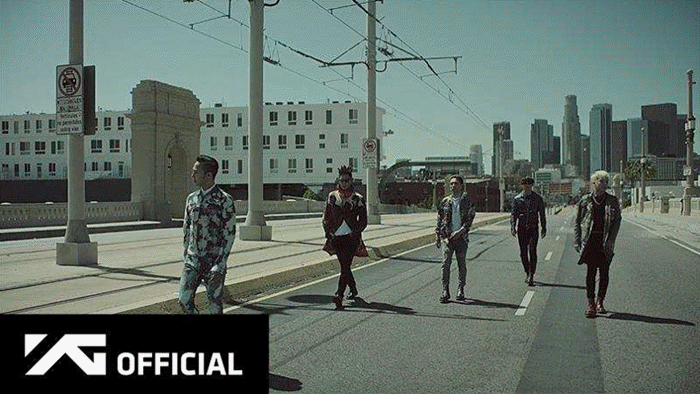 IF YOU is considered to be the saddest song released by BigBang forever. Its lyrics and melody can easily make you feel touched and emotionally. The song is not created with a music video, so that while listening to the music, you can only focus on its lyrics and melody.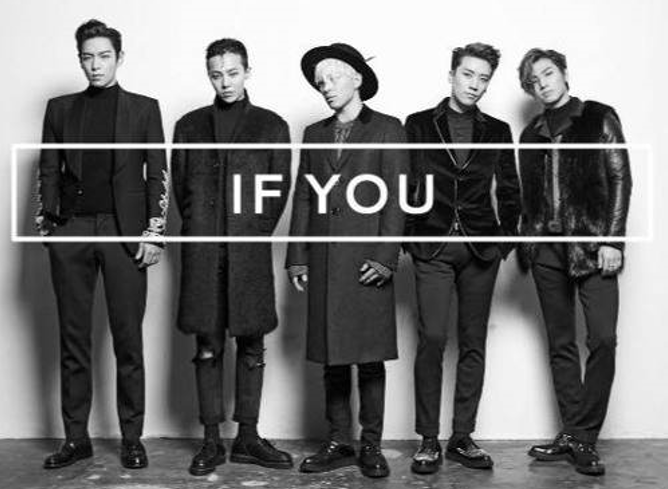 Haru Haru was released on August 8, 2008, at the early career of BigBang. Since the release, the song was selected as one of the most influential singles among so many K-pop songs. This also made it one of the most popular music of BigBang and was also ranked as the top-selling song in South Korea.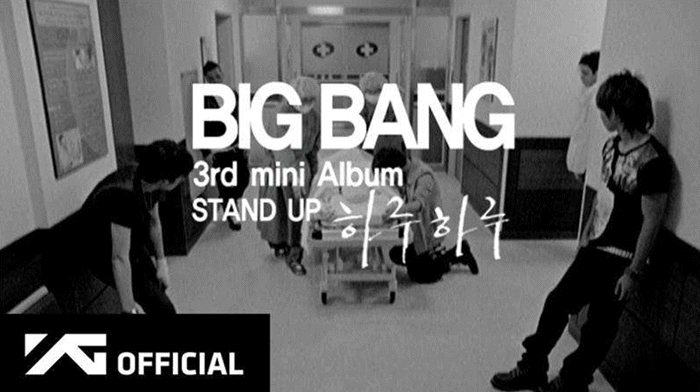 When you get MuConvert Spotify Music Converter, you now get a very simple and quick way to download BigBang's latest song "Still Life" and also other of their popular music from Spotify for keeping and playing offline. This software will be simple to use, you also don't need a premium membership to download the songs. Its function can be freely tried only by downloading and installing now.