Most Simple Way to Play M4B on Android Recommended
Many nowadays use audiobook to listen to their favored books. However, there are lots of books to select that it is difficult for many to easily grab one to read for their complicated formats.
But no need to worry! A music converter can bring you much convenience which can assist you to convert Apple Music M4P songs and almost any audio from your iTunes library. Check out the next part of this article to get a better understanding of how to use it.
Why Can't We Play M4B Files on Android Devices?
The obvious answer is Android does not support M4B File Type. Specifically, M4B files are encrypted by Apple's FairPlay DRM. Digital rights management (DRM) is a way to protect copyrighted works by various means to control or prevent digital copies from being shared over computer networks or telecommunications networks. Therefore, what you can play is only iTunes M4B audiobook on authorized devices, such as iTunes, iOS devices, etc.
To cope the problem, it is advisable to use audio converter used to convert iTunes, Audible books and other common audio tracks to MP3, M4A, WAV, or AAC to play on all devices.
How to Play iTunes M4B Files on Android (Complete Guide)
Apple music Converter is a good option. TuneFab iTunes Music Converter lets you quickly convert Apple Music, iTunes Music, audiobooks, and podcasts to high-quality MP3, M4A, AAC, and etc. formats as easy as adjusting the sound volume on your devices. Also, it preserves original music quality. TuneFab iTunes Music Converter is built with a smart recording engine that can record Apple Music songs in the background without losing any quality.
Features of TuneFab iTunes Music Converter
Apple Music, iTunes Music and Audible books DRM removal supported;
Accelerated performance to batch convert and download multiple tasks simultaneously with 10X faster speed;
Various mainstream formats such as MP3, M4A, AAC, AC3, AIFF, and AU available;
Preservation of 100% original quality and ID3 info accompanied with the downloaded audio files;
100% secure in-app performance and smooth functionality.
Steps to Convert iTunes M4B Files
Step 1. Install TuneFab iTunes Music Converter
Install TuneFab iTunes Music Converter and iTunes on your PC.
Step 2. Download and Store Apple Music Tracks from iTunes to Computer
As we all know, Apple Music adopted access control technology and the original downloaded files from iTunes are encrypted. Accordingly, we can't easily really save those files on computer and need to find another way that is to store Apple Music Tracks from iTunes on your local computer.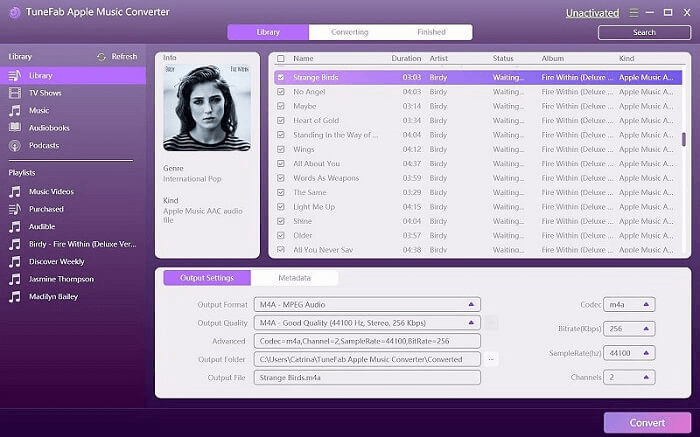 Step 3. Select Music Files to Convert
Simply click to add any AAX files to the converter. Or you can locate the Audible download location, and then directly drag and drop the AAX to the main interface. In addition, TuneFab iTunes Music Converter supports batch conversion that can save you more energy to get your audiobooks in MP3 audios.
iTunes Audio Converter is built with a smart recording engine that can record Apple Music songs in the background without losing any quality. With this engine, it can maintain the original sound quality of Apple Music: 256 Kbps, 44.1 kHz., customize audio parameters like Bitrate, Codec, Sample Rate and Channels.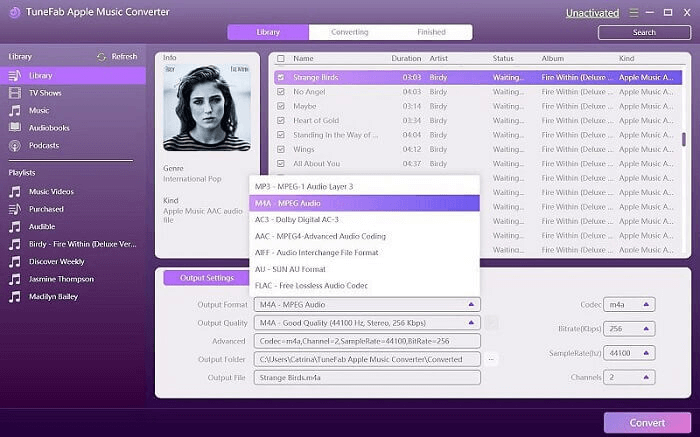 Step 4. Start Converting M4B to Other Formats
Large audiobooks can achieve quickly information conversion. It also helps to multiple devices for playback. So, even though you have little knowledge for the app, you can easily handle it for the reason that you can put the converted audiobooks on any preferred playback device for listening even though it is not in the list of Audible compatible devices.
If you desire to keep your audiobooks in small-size files, try out its useful audiobook splitter feature to separate your books into multiple parts by chapter or by time length. Then a large audiobook file can export as different audio files. Besides, if you decide to split audiobook by chapter, the converter will smartly name the output audio files based on different chapter names.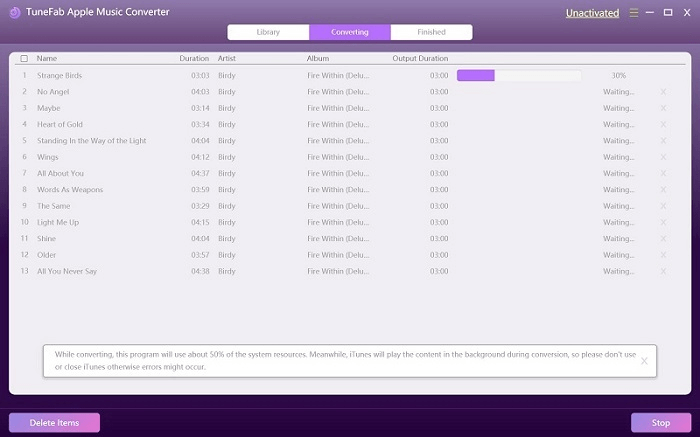 5 Best M4B Players for Android Phone Recommended
An assorted of audiobook players are out there which makes it easy for you to read the converted audiobooks on Android. I select several M4B Players easy to use.
Using Listen Audiobooks Player can help you play your audiobooks. It has built-in equalizer features and offers numerous and variable audiobook playback speed. It provides free version for 30 days and if you want to continue to use, it only costs 1.99 dollars.

Simple Audiobook Player Free
It is another standard audiobook player which also offers its basic version for free, but you can upgrade it by 2 USD. With a built-in equalizer feature, you can monitor and check all the audiobook history. It allows you to set multiple bookmarks within a book and immediately find the folder where your downloaded books were ready to go.

A distinctive feature of this app is that it offers unlimited access to over 24,000 free audiobooks. Besides, it supports Bluetooth controls, a list of favorites, recent books, and downloaded books. You can play them on your favorite audio player on your computer like iTunes, Winamp, Quicktime, Windows Media Player.
In addition, the LibriVox AudioBook app makes it easy to search the LibriVox catalog of free audio books. You can browse by title, author or genre, look at new recordings, or search key words.

This is another option for conversion for you to play M4B audiobooks on Android. But what is troublesome is that you still need to download another program to make the file work. So it's recommended that you get the regular installer from the software's official website.

The last one is VLC Media Player, a free, open-source and cross-platform multimedia player, until now, VLC media player is the most stable audio and video player. It can play any content such as files, CDs, cameras, devices and streaming media and can accommodate most formats without installing Codec packages like MPEG-2, MPEG-4, H.264, MKV, WebM, WMV, MP3.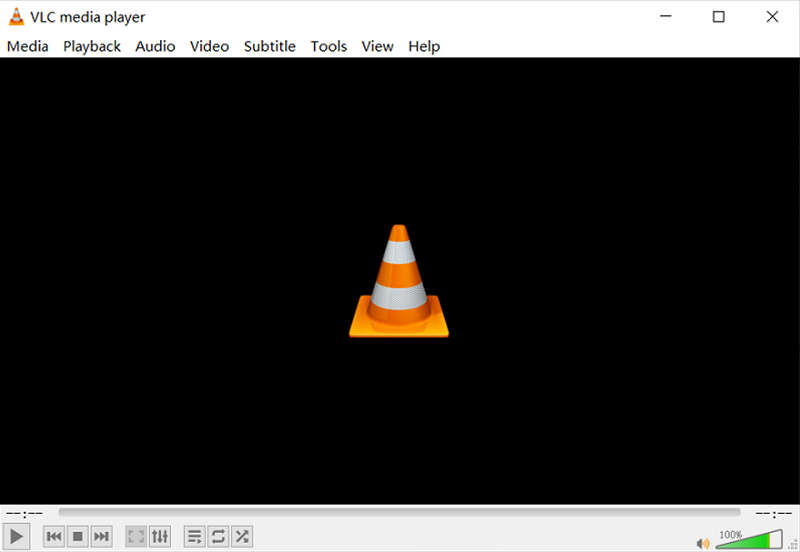 Hopefully, you have already known how to play iTunes M4B files after reading this article and these tips can be helpful for you in your busy schedule.