How to Transfer Spotify Playlist to Apple Music (2023 Guide)
Nowadays, music streaming has been an essential part in people's daily life. The demands also drove the development of the greatest music streaming services, such as Spotify and Apple Music, the two leading brands of the industry that provide high-quality and convenient music streaming services to users around the globe.
But transferring playlists between Spotify and Apple Music would be a pain – no such service is provided on these two platforms. In other words, to import a Spotify playlist to Apple Music for streaming, you need the help of some third-party tools. Luckily, there are efficient and workable solutions to help transfer Spotify playlist to Apple Music. Let's dive in and have a look.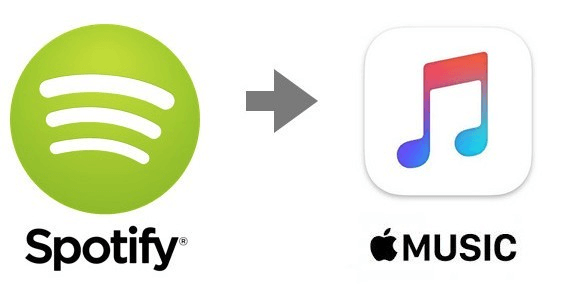 Can I Transfer Music from Spotify to Apple Music?
Do you consider switching from Spotify to Apple Music for enjoying the features brought by Apple Music? Unfortunately, there doesn't provide an official service to shift libraries between the two music streaming platforms. For example, the resources such as live tracks, some singles, remixes, etc. are not available on both platforms. Also, because of the DRM encryption, even the downloaded Spotify songs are not available to be converted outside Spotify platform and be played in other apps.
Therefore, if you want to transfer music from Spotify to Apple Music, you are supposed to make good use of some software. The following parts will introduce you to several tools.
The Best Spotify to Apple Music Playlist Converter for Windows/Mac
To transfer Spotify playlist to Apple Music for streaming back without losing any song, an ideal option is to download Spotify songs from playlists offline and then import the music files to Apple Music in batch. Through this method, users are not required to worry about losing any tracks that are unavailable in Apple Music. But the key process of this solution is to remove the DRM protection from Spotify playlists. Referring to this, MuConvert Spotify Music Converter provides the best service to help.
MuConvert Spotify Music Converter empowers the best conversion service to convert and download Spotify Ogg Vorbis songs to mainstream formats such as MP3, M4A, FLAC, and WAV. By applying the advanced DRM removal tech, MuConvert Spotify Music Converter can smartly deal with the process to unlock the DRM encryption added on Spotify playlists. After getting rid of the protection, the Spotify playlists will be preserved locally, and are ready for importing back to Apple Music directly.
Highlighted Features of MuConvert Spotify Music Converter
Spotify playlist auto-analysis – By embedding the Spotify web player into the software, MuConvert Spotify Music Converter doesn't require users to copy and paste the playlist URL now. All you have to do is to login your Spotify account and open a playlist, then the analysis will automatically start.
5X faster conversion speed – MuConvert Spotify Music Converter is able to manage the Spotify playlist conversion with at least 5X faster speed. The batch conversion feature also enlightens the great efficiency.
Preservation of ID3 tags and metadata – All the ID3 tags and metadata info of the Spotify songs will be retained, thus you are available to manage the downloaded Spotify songs easily by virtue of the preserved data.
Best audio quality guaranteed – MuConvert Spotify Music Converter will keep the Spotify tracks maintained at their best quality for streaming back offline. The highest 320kbps bit rate can be selected to convert Spotify playlist too.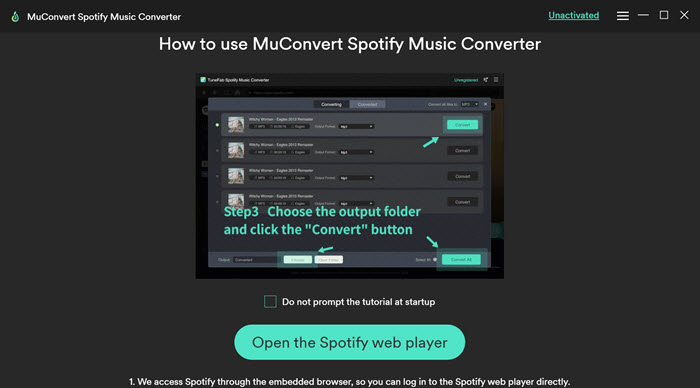 STEP 1. Install MuConvert Spotify Music Converter and Login
Download MuConvert Spotify Music Converter according to your device system. Following the instruction, go through the easy setup process to install the software. Then, launch it and start the free trial.
STEP 2. Login Spotify Web Player in MuConvert
On the main interface of MuConvert Spotify Music Converter, hit the "Open the Spotify web player" and enter Spotify web player. Now, you need to log in to your Spotify account, and the Spotify library can be synced. Only by opening a Spotify playlist or album, MuConvert will directly detect and analyze the whole track list for you.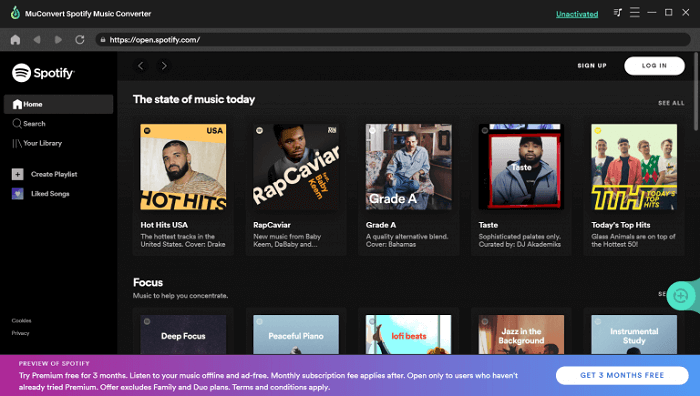 STEP 3. Select Output Format
After the Spotify playlist is analyzed, you are able to select an output format for converting the Spotify songs to. Simply move up to the top right corner and select MP3 as the output format.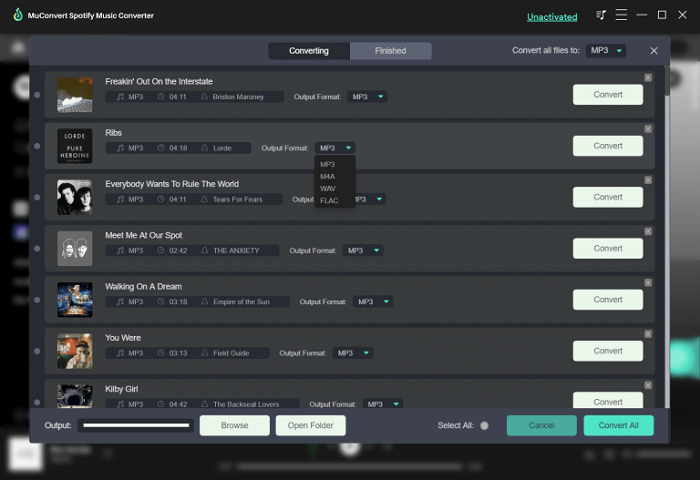 (Optional) STEP 4. Advanced Settings
Navigate to "Settings" and enter "Preferences" settings. You are able to customize more advanced output settings such as the SampleRate and Bitrate. Also, switch to "General", users are allowed to select an output folder for saving the converted Spotify songs.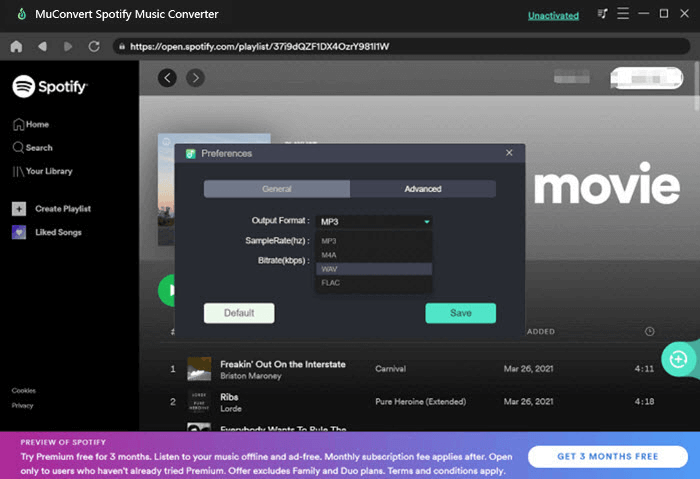 STEP 5. Convert Spotify Playlist to MP3
Finally, simply hit the "Convert All" button, and the selected Spotify songs will all be converted to MP3 in batch. When the conversion completes, the Spotify songs can be accessed by clicking the "View Output File" button.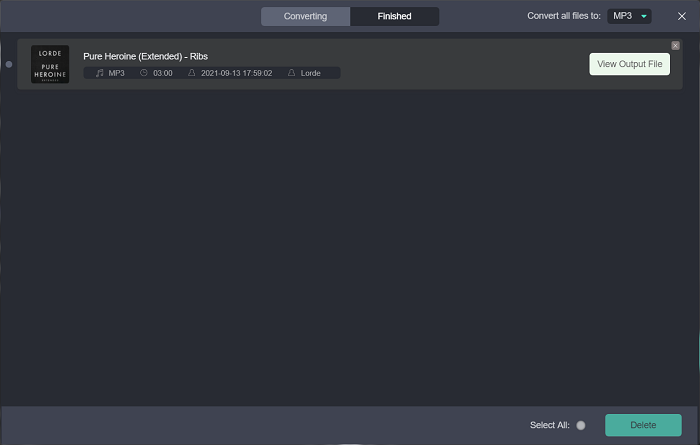 STEP 6. Import Spotify Playlist to Apple Music
Now, you should open iTunes on your desktop and go to "Menu" > "Add File to Library…". After selecting and opening the Spotify songs in iTunes, right-click the song for selecting "Add to iCloud Music Library", and you easily sync the downloaded Spotify playlist to your Apple Music account through iTunes.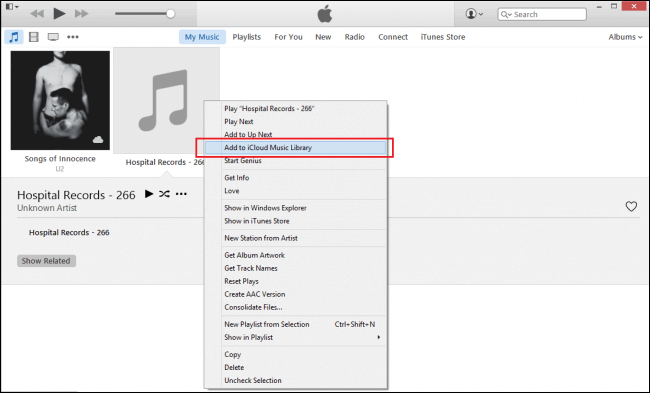 How to Move Playlist from Spotify to Apple Music on iOS/Android
MuConvert Spotify Music Converter will be a rational choice to help transfer Spotify playlist to Apple Music on desktop. As for iOS/Android devices, there is another reliable tool that is able to move playlists from Spotify to Apple Music.
SongShift is a mobile app available on both iOS and Android. It enables portable devices users to easily convert songs between music streaming platforms, thus helping those people who need to switch from Spotify to Apple Music by simply converting the playlists. After installing the application, you only need to follow several steps to copy Spotify playlist to Apple Music.
STEP 1. After lunching SongShift on your phone, hit the "Get Started" icon and select Spotify platform on the main interface.
STEP 2. You need to log in to your Spotify account for accessing your Spotify playlist. Select the playlist you want to transfer to Apple Music, and tap the "Continue" icon.
STEP 3. In the next screen, choose to "Create New Playlist" and select Apple Music as the destination service. Tap "OK".
STEP 4. Finally, simply hit the "Process" icon for waiting the shifting process to complete.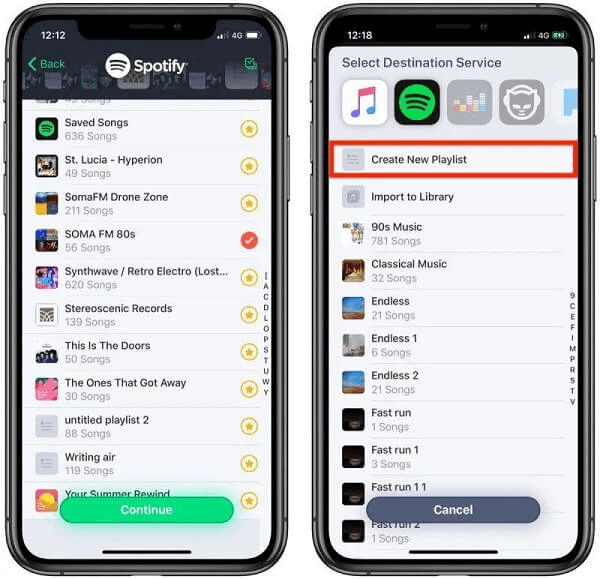 However, if you use the SongShift app to transfer Spotify playlist to Apple Music, you should pay attention that if there aren't matching songs in Apple Music, those tracks would be lost in Apple Music.
Transfer Spotify Playlist to Apple Music Online
In addition to converting Spotify Music to Apple Music using MuConvert Spotify Music Converter and SongShift, you can also use online tools, such as Free Your Music, to do the conversion. Free Your Music is compatible with almost any platform, such as Mac,Windows, Android, iPhone and so on, so you don't need to worry about the device being restricted. However, the free version of it can only transfer one playlist at a time, with a maximum of 100 songs. Also, you may be interrupted when listening if you have unstable internet.
Follow the tutorial to use it:
STEP 2. Go to the "Select Source" page, choose "Spotify" and then log in. You are supposed to give the tool permission to access your account.
STEP 3. Click "Apple Music" on the "Select Destination" page. Then choose the Spotify songs you want to convert.
STEP 4. Tap "Begin" to transfer, then just wait for a few minutes until the playlists finish being transferred.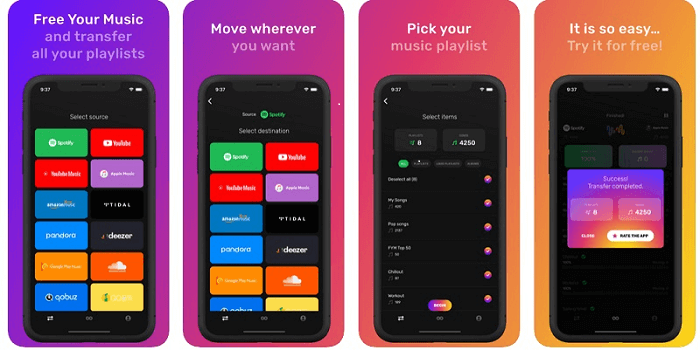 FAQs about Transferring Spotify Playlist to Apple Music
Why Switch from Spotify to Apple Music?
Although Spotify and Apple Music are both popular music streaming services with millions of subscribers, some key differences and changes among them greatly distinguish the two, and these may drive users to switch from one service to another for fulfilling their requirements. Here are some of the reasons why people wish to switch from Spotify to Apple Music:
The Music Streaming Quality
Most people would care about while picking a music streaming service the audio quality. As of July 2021, Apple Music has employed a lossless tier at no extra cost, allowing its subscribers to enjoy CD-quality (16-bit/44.1 kHz) and Hi-Res Lossless (up to 24-bit/192 kHz) audio tracks, thus enjoying the higher-quality music playback. By comparison, although Spotify also announced the news of developing its own lossless streaming service named Spotify Hifi, till now, it has not launched yet.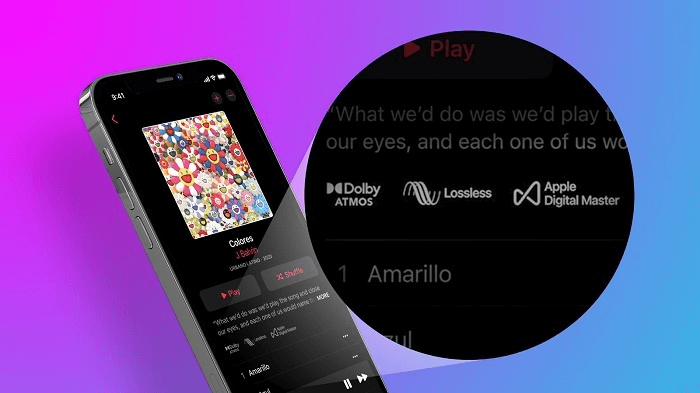 Connect to Apple Smart Speakers
Another important reason that people want to switch from Spotify to Apple Music should be the smart speakers invented by Apple Inc. Unlike the popular smart speakers such as Amazon Echo, Sonos One, etc., which can be connected with most mainstream devices, Apple's HomePod, including its new HomePod mini, can only respond to Apple's "Hey Siri" system by subscribing to Apple Music. Hence, for users who desire to use HomePod or HomePod mini, subscribing to Apple Music would be an ideal choice.
How do I export from my playlist in Spotify?
Unfortunately, you can't export your Spotify list directly from the tool itself, you need to do it through a music converter. And
MuConvert Spotify Music Converter
can help you do that. All you need to do is to log into MuConvert Spotify Music Converter, access your Spotify, grant MuConvert access to your Spotify, and then you can export any playlist from your Spotify.
This article introduces the steps of using different tools on different devices in detail, hoping to help you better enjoy listening to music. For those who do not want to lose any music tracks on Spotify playlists, and do not want to worry about being affected by network instability, then
MuConvert Spotify Music Converter
may be a better choice. It will give you faster conversion speed and the best audio quality. In addition to helping convert Spotify Music to Apple Music, it can also help you convert to
iTunes Music
and
Amazon Music
and so on. In short, you just need MuConvert Spotify Music Converter to help you enjoy music from all platforms.