How to Cancel Spotify Premium? Does Spotify Music Stay Even Stop Subscription?
For those who have subscribed to Spotify membership, they get the chance to download Spotify songs for offline playback. However, when your Spotify account turns back to the free version after stopping the subscription, although your library will be kept at the same condition (your playlists and saved songs will not be removed), the downloaded songs won't be accessible for playing offline, so that you can only listen to Spotify songs online unless you can extend the Spotify Premium subscription.
So, what if people want to keep all Spotify songs (including the downloaded ones) offline even after canceling Spotify subscription? This article will bring you the simplest way to do it. Now, you can have a look.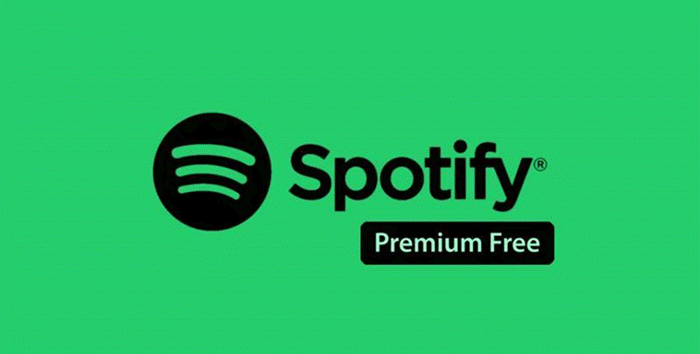 How do I Cancel My Spotify Music Subscription?
Spotify allows people to control their account status in a freeway. As a result, it is simple for everyone to subscribe to Spotify Premium, and also cancel the subscription at any time they want. The most common methods of canceling Spotify Premium subscription have two options. You can choose to do it with your Spotify account in a web browser or using the Apple ID to help.
Cancel Spotify Premium on a web browser
Step 1. Open Spotify official platform in a web browser, then sign in your Spotify account.
Step 2. Check your subscription condition under "Available plans", then you should click the "CHANGE PLAN" option.
Step 3. Go to the "Cancel Spotify" section and you can find the "CANCEL PREMIUM" button. Click it and the Spotify Premium subscription can be directly canceled.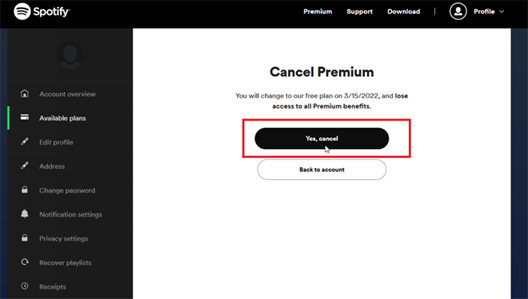 Cancel Spotify subscription via Apple ID
When you are not subscribing to Spotify Premium in the official platform, but through Apple subscription service, you will not find the cancel subscription option provided in Spotify after signing in your account on the official site. Instead, you should cancel the Spotify subscription from Apple using your Apple ID.
Step 1. On your iPhone or iPad, go to "Settings" and tap your account to open your Apple ID profile.
Step 2. Select "Subscription" and you can find all the subscription services you have activated.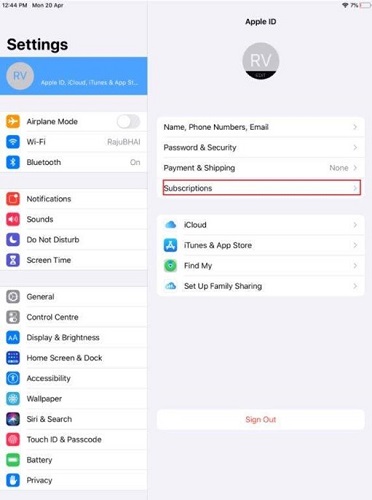 Step 3. Find Spotify here, then click it and choose to "Cancel Subscription". Then the Spotify Premium subscription can be easily canceled.
How to Keep Spotify Music After Canceling Premium Subscription?
When you have canceled Spotify Premium subscription, you are not allowed to access the downloaded songs again for playback offline. Instead, you will be turned to the free version, so that you can only stream Spotify songs online with ads displayed. But there is still a way you can use to keep the downloaded Spotify Music available even after canceling Spotify Premium. That is to use MuConvert Spotify Music Converter.
MuConvert Spotify Music Converter provides professional downloading service to help Windows and Mac users to download Spotify songs offline even without Spotify Premium membership. The conversion also helps to remove the DRM protection from the Spotify songs, letting people to get the DRM-free digital files for offline playback at anytime and anywhere. In this way, people don't need to worry about those their downloaded Spotify songs would be removed even the Spotify Premium subscription is canceled.
Key Features:
Supports to output Spotify songs, playlists, albums, and podcasts to MP3, M4A, FLAC, and WAV formats
Provides 5X faster speed to download Spotify songs quickly
Saves the downloaded Spotify songs in original quality and with original ID3 tags kept
Allows to adjust the SampleRate and Bitrate before downloading the songs
Offers user-friendly UI to let everyone enjoy the music download process with good experience
How to Download Spotify Songs Even Without Spotify Premium Subscription
Step 1. Install MuConvert Spotify Music Converter and Sign in
When you have installed MuConvert Spotify Music Converter, open the software and skip the registration window to free try the functions. After entering the home page of the in-built Spotify web player, you need to sign in using your Spotify account.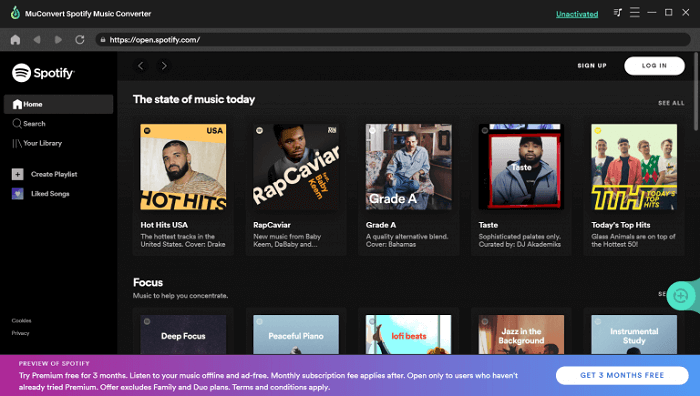 Step 2. Open A Spotify Playlist to Convert
Once your sign in the Spotify account, you can open any Spotify playlist you want to download offline now. After entering the playlist or album, directly press the "+" button, and the list will be converted. Then you can select the songs from the playlist or choose all of them to download at once.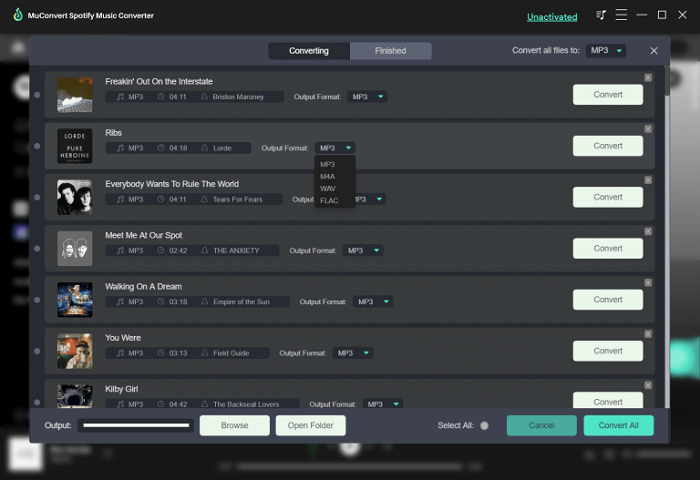 Step 3. Change Output Parameters to Download Spotify Songs
MuConvert Spotify Music Converter allows people to set an output format for downloading all the songs to the same one at once. If you want to change the "SampleRate" or "Bitrate" to download them, go to "Preferences", and you can adjust them under the "Advanced" section.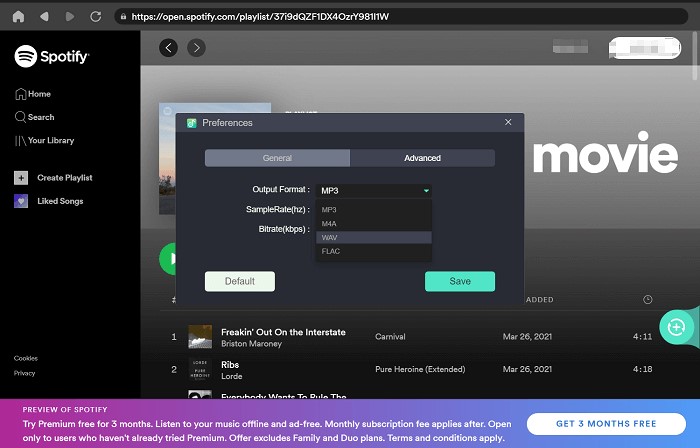 Step 4. Download Spotify Songs Offline Without Spotify Premium Subscription
Finally, directly press the "Convert All" button, and MuConvert Spotify Music Converter will start to download all the selected Spotify songs and finally get Spotify premium cracked for you. You can get them later by going to "Finished" section and click the "View Output File" button. Then you can keep them offline forever no matter you have subscribed to Spotify Premium or not.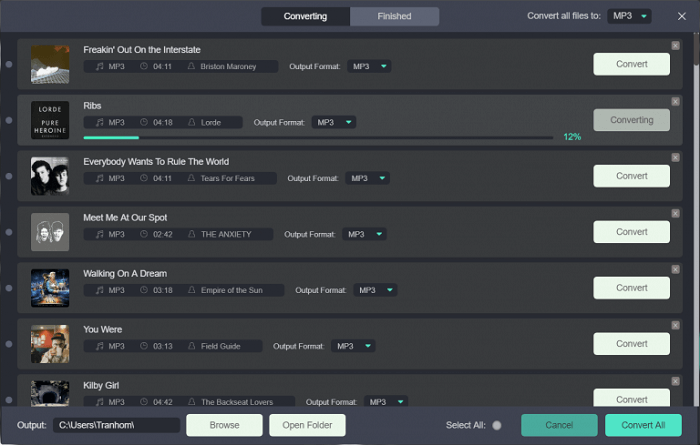 To download Spotify songs or keep the downloaded music offline forever, you don't need to keep paying for Spotify Premium. Only with MuConvert Spotify Music Converter, you can save the downloaded Spotify songs forever once for all, even after canceling the Spotify Premium subscription. You can try the software and it also provides the free version before buying the license key. Just use it to keep all your favorite Spotify songs offline forever now!