How to Unblock Spotify with or Without VPN [Full Guide]
As the world's largest music streaming platform, Spotify owns a large user group around the globe. However, when Spotify offers countless latest music resources for users to enjoy, not all of them are available to enjoy some regional restricted songs, or even Spotify is geo-restricted in some countries, making people of some regions unavailable to enjoy its out-performing music streaming services.
For sure that VPN will be a nice tool to unblock Spotify for everyone to enjoy free services. This blog would also like to introduce another method to stream Spotify songs without regional limitations. Now, keep reading and check how to unlock Spotify with ease in two simple ways.
Part 1. Main Reasons Why Spotify Is Blocked
Currently, Spotify has been available in 178 countries around the world. However, the music distributed in different countries would be different, and there are some remaining regions that are even unavailable to access Spotify and enjoy the high-quality music streaming experience brought by it. The reasons for Spotify being blocked in some regions are able to be concluded as follows:
Music owners have the right to select the countries they would like to distribute their resources to;
The local political and religious beliefs prevent Spotify users of certain countries from accessing these resources which would go against the local regulations;
Spotify is blocked by a firewall set in your schools or companies, thus you are not allowed to access Spotify for streaming music while at work or in school.
To conclude, Spotify blocked situation would mainly happen for the music distribution of Spotify has to obey regulations of different countries, and it could not damage the music providers' rights. Therefore, users are not absolutely free to access all music resources in Spotify library, but still need to unblock Spotify when you are not in the countries that can access Spotify service or some of its provided resources. But is it possible to unblock Spotify? How to unblock Spotify by myself?
If you have unblocked Spotify successfully and want to keep the Spotify playlists offline permanently, downloading them with MuConvert Spotify Music Converter would be more convenient than subscribing to Spotify premium.
Part 2. How to Unblock Spotify with VPN
If you are still considering a way to unblock Spotify to access the full music library for enjoying the high-quality music streaming services, VPN would be the first method to get rid of the regional limitations by altering the IP addresses of your devices. As there are many reliable and fast-speed VPN on the market, you just need to choose one from them following these standards to make sure that it is reliable:
Compatible devices – Double-check whether the VPN is compatible with the devices you are going to use Spotify (Desktop? Mobile? Tablet?)
Stability – Selecting the VPN of stable and smooth performance is able to help your Spotify music streaming experience to be more enjoyable with no buffering or interruptions.
Security – Make sure the VPN won't cause damage or other potential dangers to your device security and personal data privacy.
Here's also a brief guide provided to let you quickly grasp the way on how to unblock Spotify with VPN on devices with ease (the process to use VPN on different devices is highly similar):
STEP 1. When you discover a reliable VPN that is compatible with your device, install it right away.
STEP 2. After installation, launch the VPN and sign up for an account to log in. Some VPNs would be required to pay for using its services. Under such a situation, you should first complete the billing.
STEP 3. Now, simply select a provided country's route in the list of the VPN's dashboard. By tapping the connect button, the VPN will then change your device's IP address to the country you have selected. Just make sure that the country you select is able to access Spotify for streaming music.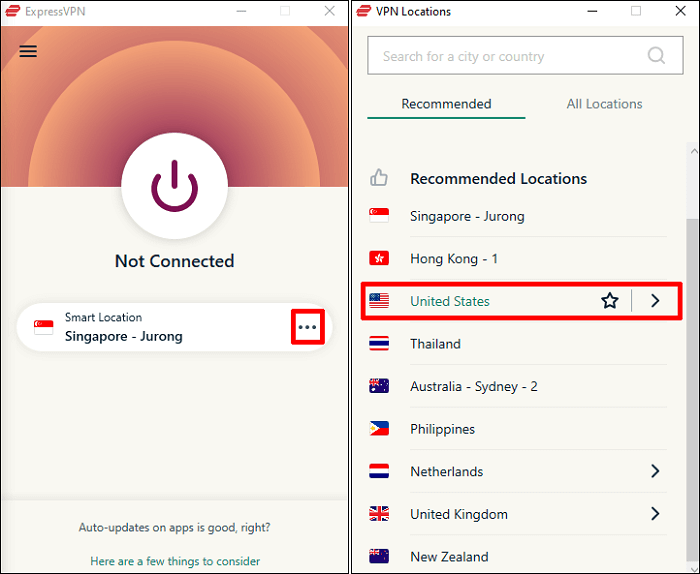 STEP 4. When the VPN is connected to your chosen service, now you are able to install Spotify and log in to enjoy Spotify music streaming without regional limitations anymore! You need to keep the VPN connected while using Spotify.
Part 3. Detailed Tutorial of Unblocking Spotify Without VPN
Despite VPN, an alternative to unblock Spotify is to use a proxy server, which is a service that will disguise your IP address, letting Spotify feel you are in the country where the service is available to be accessed. By comparison, proxy servers would exist issues like:
the performance of your network would be greatly slowed down;
you may be overwhelmed with adverts;
Your behaviors may be under monitor once connected to the proxy servers.
Hence, if you care about privacy security, proxy server is not an ideal pick for you to unblock Spotify just for streaming certain songs on it.
But if you don't mind facing such risks, simply follow the steps here to unblock Spotify with proxy server:
STEP 1. Select a proxy site available online and open it.
STEP 2. Select a country where Spotify service can be accessed freely to connect to.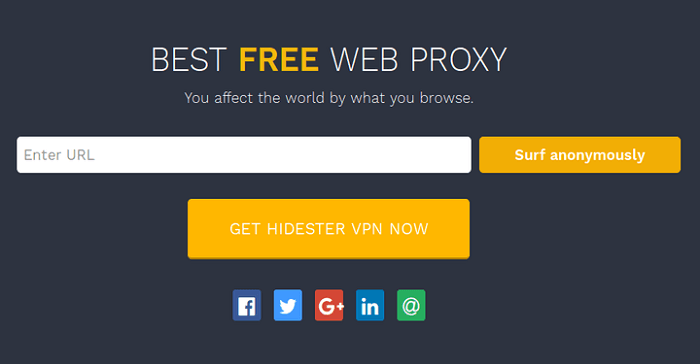 STEP 4. Now you are on Spotify! Just enjoy your favorite songs with the best music streaming quality without limitations anymore!
Part 4. FAQs About Unblocking Spotify with or Without VPN
Finally, here are some concluded FAQs available to help you better unblock Spotify with or without VPN.
Q1: How to unblock Spotify on school computers?
A: To unblock Spotify on school computers, you are able to install a VPN on it or directly turn to a proxy server provided site to access Spotify services:
STEP 1. Install VPN or navigate to the proxy site first.
STEP 2. Select a country to connect with. You need to make sure that the country is available to use the Spotify service.
STEP 3. Access Spotify and enjoy the music streaming on school computers!
Q2: What's the best VPN for unblocking Spotify?
A: Here are two popular and reliable VPNs you are able to try unblocking Spotify with:
#1. ExpressVPN - Over 3,000 Servers Compatible
ExpressVPN delivers powerful functionality to help unblock Spotify with more than 3,000 optional servers. In addition, you are available to select from more than 94 countries as you like. The network connection of ExpressVPN is stable and fast, but it costs a bit more expensive, which requires US$6.67/month to subscribe.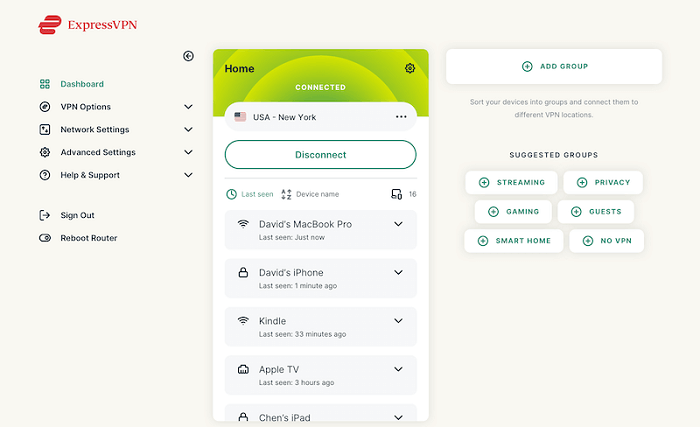 #2. NordVPN - Economical VPN with Great Connection Speed Available
Require a more affordable VPN to unblock Spotify? NordVPN takes only US$3.71/month for you to access the stable and fast network speed to browse the net and stream Spotify songs without limitations. There are more than 5,200 servers and up to 60 popular countries available for you to select. But pay attention to using the advanced mode as it would comparatively slow down the connection to certain extent.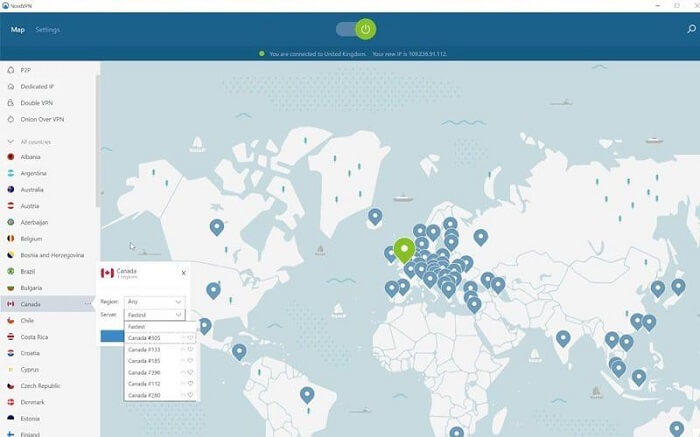 If you have troubles in streaming music with Spotify – as it is not available in your country, you are able to try to unblock Spotify with VPN or the proxy server. To keep Spotify library offline without accessing using a VPN anymore, you are recommended to download them for preserving offline once you unblock Spotify. Here, MuConvert Spotify Music Converter will be the best software you will need (no premium account is required, and the downloaded Spotify songs can be kept locally outside the Spotify platform). With these tools, you are sure to enjoy Spotify without any limitations from today!