How to Remove DRM from WMV for Free with Ease
Developed by Microsoft, the media format, Windows Media Video (also known as WMV) is a commonly-seen video extension that can be streamed on Windows Media Player and other popular media players. Although this video format is open source, there are certain circumstances when DRM protection will be added to protect the files, preventing them from being pirated.
Unexpectedly, when you get DRM-protected WMV files, the video streaming experience would definitely be restricted. Therefore, to bring a free experience back again, this post has provided 3 helpful solutions to help fix this irritating issue. Now, please scroll down and check how to do it properly.
What Is Windows Media Video?
As introduced above, Windows Media Video is one of the universally-supported formats developed to encode video files. Generally, WMV videos are compatible with most media players, for the reason that it is an open-source format originally without any encrypted added.
However, there are some situations when you will get encrypted WMV videos. For instance, the videos you purchase and download from Amazon Unbox, BBC iPlayer, or the official Windows Media Center are all protected by Digital Rights Management (also named DRM), which is the encryption technique utilized to protect media content.
You will be limited to streaming such DRM-ed videos, which can only be available to watch utilizing the devices or media players with authorization. Or, you can only remove DRM from WMV files before accessing the opportunity to enjoy them without restrictions.
3 Ways to Remove DRM from WMV
But is it possible to remove DRM from WMV files? Honestly, this is not a tough job when you get the right programs to help. Next, the 3 helpful solutions will be introduced with a manipulation guide to show you the appropriate ways to remove WMV DRM. Please keep reading and learn how.
Way 1. Remove WMV DRM with FairUse4WM in One-shot
To remove DRM from WMV, surely FairUse4WM can be the first option you can try. This is a popular program that delivers simple but quick service to get WMV videos out of the DRM protection in one shot. Now, please follow its guidance to complete the WMV DRM removal:
Please install FairUse4WM first. Subsequently, open the WMV files utilizing any media player.
While you open the WMV video, the license of FairUse4WM will be downloaded at the same time. Then you ought to open Mirakagi to search it for activating the DRM removal function.
Next, you are able to run the activate FairUse4WM and import the WMV videos to the program.
Click on "Next" and proceed with ripping DRM from the WMV videos once.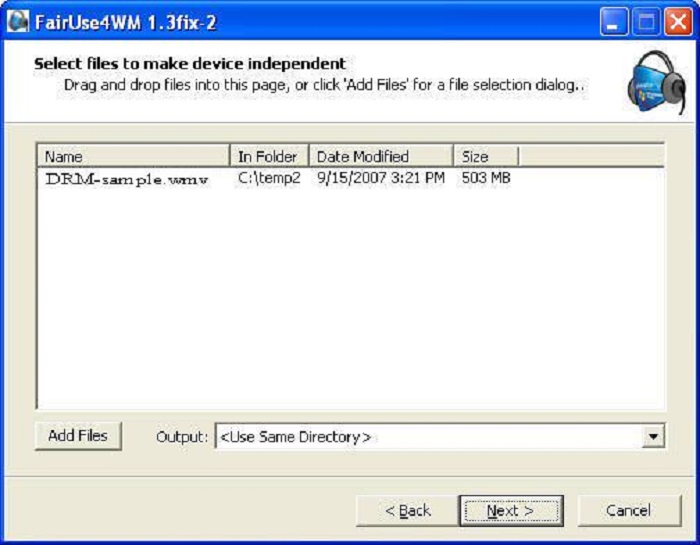 Please note that FairUse4WM is only compatible with Windows Media Player 10 and 11. If you are utilizing Windows Media Player 9, it is unfortunate that FairUse4WM will fail to work for you.
Way 2. Unlock DRM Protection from WMV via Automate
Despite FairUse4WM, Automate unDRM is also a ration option if you wish to remove DRM from WMV videos without losing quality. This program can retain full quality, ensuring the original effects while processing the WMV videos DRM removal for you.
Fortunately, although FairUse4WM is not capable with Windows Media Player 9, Automate unDRM is workable on this version! If you are utilizing it and wish to remove WMV DRM, Automate unDRM will be the best option for you.
Now, see how this program works for you in several simple procedures:
First, install Automate unDRM on the computer.
Subsequently, open the WMV videos in the media player. Once you tap X to close the player, the Play and Cancel buttons will appear.
Please run Automate unDRM and import the WMV files to it.
Simply click on Start to initiate removing DRM from WMV videos in no time.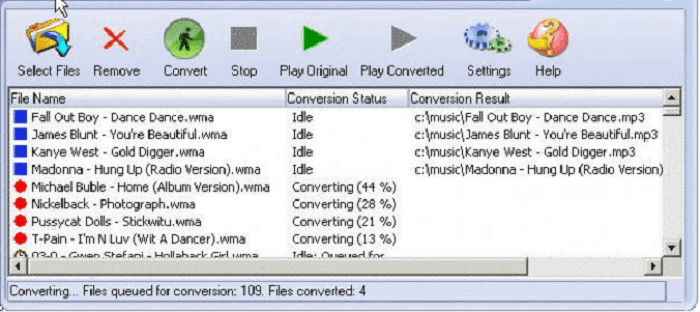 Way 3. Remove DRM from WMV Quickly With FreeMe2
Last but not least, FreeMe2 provides a free path to remove DRM from WMV utilizing a command on Windows computers. Compared with other WMV DRM removal programs, which need to import video files to process with ripping manipulation, you only have to input commands to FreeMe2 and run the process. By comparison, this works much faster. Now, let me show you the appropriate way to do it:
After installing FreeMe2, please move the WMV videos you wish to rip DRM to the same folder with FreeMe2 first.
Subsequently, open Windows common console and select Start >> Run >> type CMD >> OK.
Meanwhile, in the command console, you ought to utilize the "cd" command to change the directory to the one which is utilized to store FreeMe2.
Tap Enter to proceed with the license keys extracting utilizing drmdbg.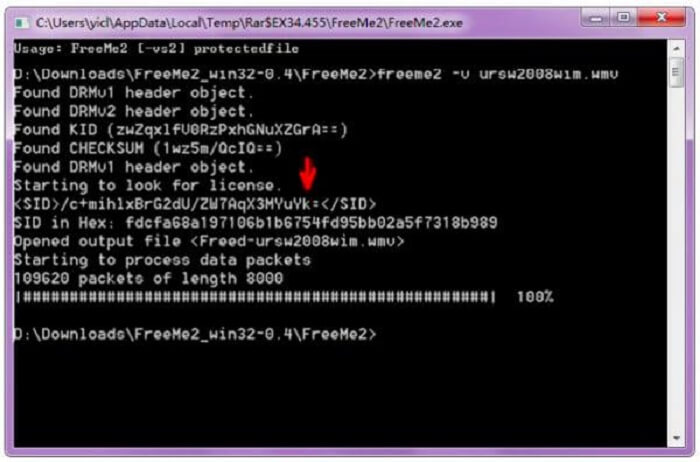 Even when you have the encrypted WMV videos, you no longer need to worry anymore! Some free programs like the ones introduced in the post are all available to give you a favor in removing WMV DRM. With them, you can process the free WMV video playback from then on. Enjoy!